Man trying to enter Russia stuck in Finland for over 2 months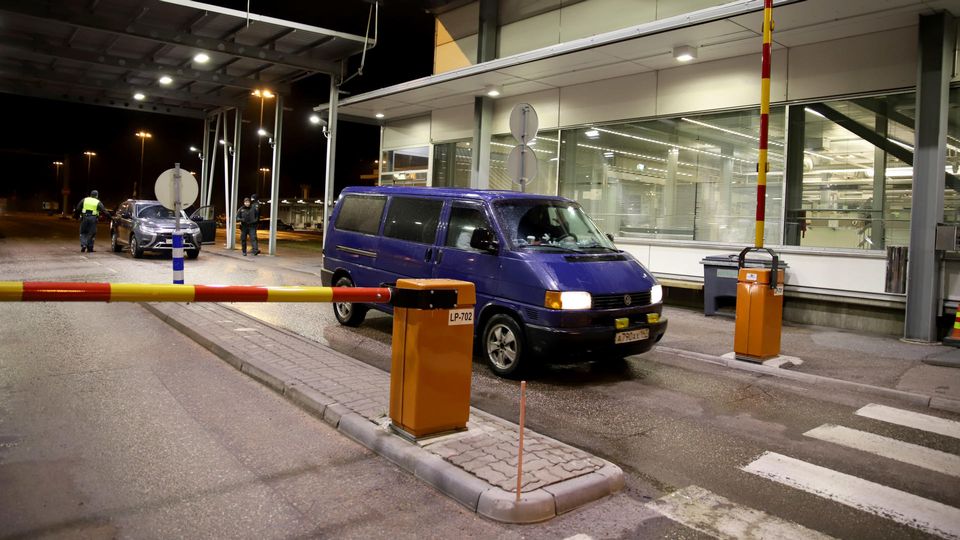 Restrictions on movement between the two countries came into force at different times, as Russia began preventing non-Russians from entering the country at midnight on Tuesday 18 March, with Finland introducing a similar measure on Wednesday 19 March.
Neither Russian nor Finnish
The man had been living and working in Russia when he came to Finland on a single-entry visa, but as he is neither a Finnish nor Russian citizen he is unable to cross the border back into Russia.
Detective Chief Inspector Jyrki Hänninen of the Southeastern Finland Police Department told Yle that "this is a special and exceptional situation," but added that the case is no longer in the hands of the police.
Hänninen also said he was unable to comment on whether the case is pending before other authorities, as the matter is confidential. However, he was able to confirm that the man is not suspected of any crime and he is not subject to police surveillance or security measures.
"There is no reason to suspect a crime in this case and no police action has been taken against this person," Hänninen said. "He just has a problem getting home."
Police were also unwilling to reveal which country the man is originally from.
A unique case
Juha Kivelä, Deputy Commander of the Southeast Finland Border Guard, told Yle in March, when the situation first came to light, that this was an "isolated case" caused by the exceptional circumstances of the coronavirus pandemic.
Police said at the time that the man had been provided with temporary accommodation by authorities in the Kymenlaakso region, and added that he was not being accommodated in police premises.
The man can move freely within Finland until he can arrange his passage back to Russia.
Related stories around the North:
Arctic: Roundup of COVID-19 responses around the Arctic, Eye on the Arctic
Canada: Arctic Canada: Nunavut extends public health emergency until June 11, CBC News
Greenland/Denmark: COVID-19 could delay Kingdom of Denmark's Arctic strategy, Eye on the Arctic
Finland: Sweden seen as major source of COVID-19 in Western Finland region, Yle News
Iceland: Iceland talks COVID-19 with Canada, Greenland foreign ministers, Eye on the Arctic
Norway: Growing concern among Nordic officials over increased Arctic border traffic, The Independent Barents Observer
Russia: Closed military naval town in Russian Arctic sees major increase in COVID-19 cases, The Independent Barents Observer
Sweden: Covid-19 deaths top 4,000 but overall situation in Sweden 'getting better', Radio Sweden
United States: COVID-19 pandemic raises hard questions about health disparities, says Int'l Inuit org, Eye on the Arctic