Yellowknife Finds Partner for Geothermal Project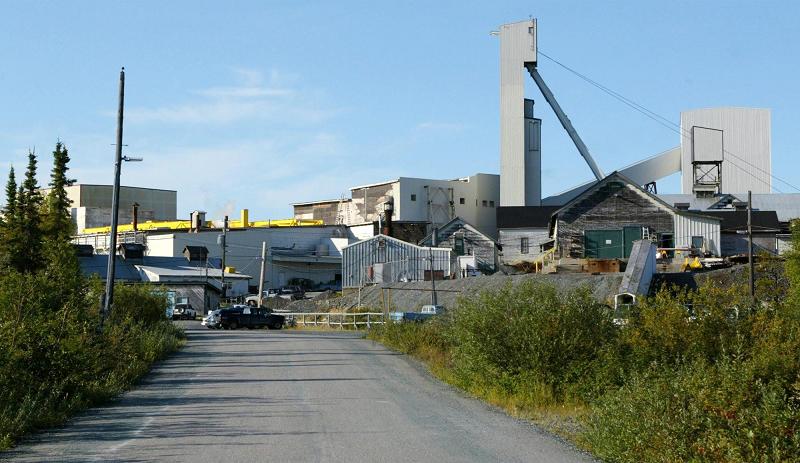 Yellowknife's plans to warm downtown buildings with geothermal heat from an old gold mine are back on track, thanks to a new partnership with a British Columbia company.
The City of Yellowknife has signed a memorandum of understanding with Vancouver-based Corix Utilities to help build an energy system that would tap into geothermal heat from Con Mine.
Corix is offering to finance the whole $60-million project, meaning taxpayers would not have to foot the bill, said Jack Touhey, the company's vice-president of public and government affairs.
"If Corix were to step in and provide the financing, it wouldn't involve or wouldn't be a requirement of the residents of Yellowknife," Touhey told CBC News on Tuesday.
Con Mine produced five million ounces of gold from 1938 until it closed in 2003.
Reports have found temperatures exceeding 30 C in the mine's underground shafts, along with its location near the city's downtown, would make it a prime source of geothermal energy.
The City of Yellowknife wants to develop a district energy system that would distribute geothermal heat from the Con Mine to offices, apartments, schools and other buildings downtown.
Residents voted against financing
The city initially wanted to take the lead in the governance and ownership of the geothermal system's assets, while sharing the financing with a private partner that would build and operate the system.
But in March, residents voted against allowing the city to borrow up to $49 million to finance its capital investment.
As a result of the No vote, the city lost out on a federal grant worth up to $20 million, a third of the project's anticipated cost.
With Corix offering to be the primary financier in the geothermal project, the city would only contribute grants it can get from various levels of government, said Coun. Mark Heyck.
"Basically the city has zero financial risk now because we wouldn't be borrowing any money, so our equity stake would be limited to whatever grants we can secure to put towards the project," Heyck said.
City would have less control
But the councillor added that customers may end up paying more for Con Mine geothermal heat, since the city would not have as much say over rates.
"In terms of control, as with any business arrangement, the less equity you have in a project, the less control you have," he said.
At the same time, Heyck said he is confident Corix can sell the geothermal heating system to customers in downtown Yellowknife.
"It's not just the city that's sort of putting forward a project with some unanswered questions, but it's a company that has a good record of building and operating these systems throughout North America that can come out and start to talk to members of the community to explain the system to them," he said.
Corix and the City of Yellowknife hope to finalize the terms of their partnership by November, putting them on track to start construction next year.