Making a Difference: Q&A with Recreation Co-ordinator Lucassie Alayco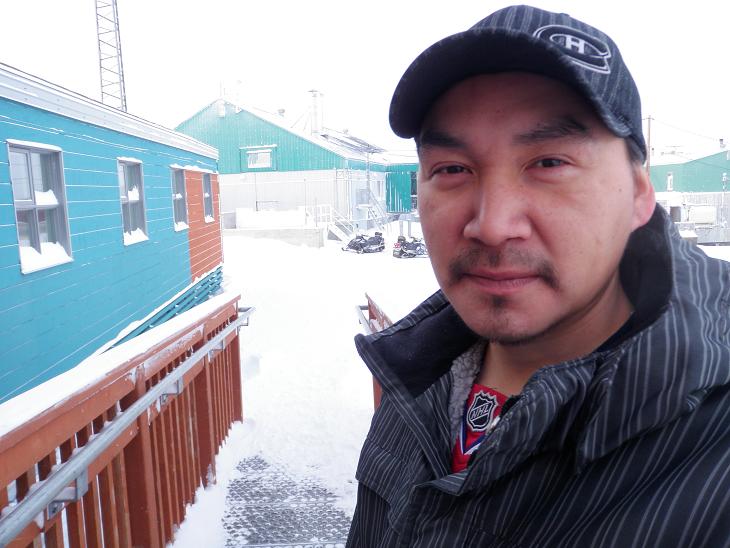 This month, we're hard at work on Part III of our Arctic Health Series. Along with interviews, articles pictures and videos, it includes a news documentary, Bridging the Divide, spotlighting locals working to improve health in their communities.
Lucassie Alayco is one of those people and he'll be featured in our upcoming documentary. He's recreation co-ordinator in Akulivik, Nunavik, a predominantly Inuit community of 507 in Northern Quebec. Since becoming recreation co-ordinator in 2009 he's a got a successful program up-and-running that takes youth out hunting or fishing.
Here's part of our conversation:
Why is it important to organize the trips around hunting?
All our lives we go hunting for country food. Ever since I was a kid I followed my parents or grandparents when they went out. But I know there are parents that can't afford a snowmobile so the young people can't go hunting. This program gives them a chance.
Who's allowed to participate in the trips?
As long as the youth have warm clothing they can come. The guides take care of everything else.
How do you feel when you see the participants once they've come back?
I really like it when I see that they're happy. Sometimes kids get their first mammal when they are out with the program. That makes them really want to go out again.
Are your own kids interested in hunting?
My kids are 11, 10 and 5. They started coming out with me when they were 2 or 3 years old so they want to go. It's in their blood.
Why do you think programs like this one are so important in northern communities?
The youth don't have anything to do so they just basically stay home. I like to keep them away from drugs and alcohol because up North, when youth start doing drugs, they get kind of stuck doing drugs all the time. They think they have to do drugs every day. I like to make sure they have something else to do.
eilis.quinn(at)cbc.ca