More Bears to be Hunted in Finland This Year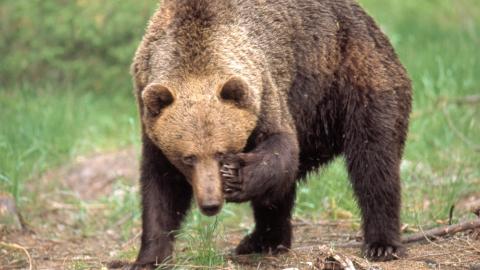 The Ministry of Agriculture and Forestry proposes reducing the population of bears by over a fifth more than last year. This is because the numbers of bears in Finland have swelled significantly.
The ministry will allow to bring down a maximum of 243 bears this year, whereas last year the figure stood at 198.
In eastern Finland and the province of Kainuu alone, hunters may bring down up to 150 bears. This is a noticeable increase from last year, and in western and central areas will also see a step-up in the bear hunt.
At least 1,660-1,780 bears currently live in Finland, according to the estimate submitted to the ministry by the Finnish Game and Fisheries Institute in June. A year earlier, this number was smaller by about 100. The ministry says that the bear population has doubled in the 2000s.
Bear hunting season opens in August.