ARCTIC HEALTH SERIES: OUR SELVES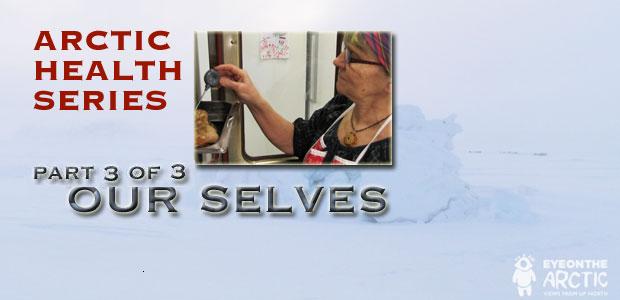 The health of indigenous people in the Arctic remains one of the most urgent issues facing the world's circumpolar nations. Rates of everything from communicable diseases to suicide remain several times higher than in the South resulting in lower life expectancy.
Climate change has pushed  resource development and sovereignty in the Arctic to the forefront of international debate. Many experts and social scientists hope this increased focus on the North will push the Arctic health crisis higher on the agenda.
Last May we rolled out PART I: OUR SYSTEMS, offering an overview of the general state of Arctic health. In June, we presented PART II: OUR SPIRITS, focused on mental health issues. Here, we look at issues such as suicide, depression and violence in the North.
And throughout September: PART III: OUR SELVES offers an overview of how nutrition, hunting, food and culture play a role in health and well-being in the North, and how some community members are taking matters into their own hands.
We hope you enjoy the series; we welcome comments, contributions, and debate. Contact us: arctic(at)cbc.ca
---
PART III: OUR SELVES