Finland's next-generation icebreakers on the horizon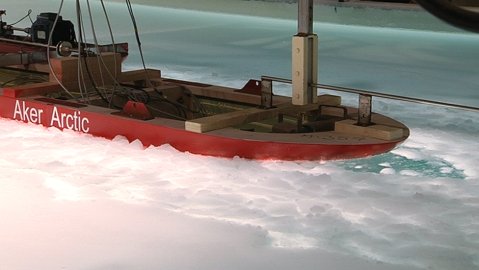 A new generation of icebreakers will soon be pushing through ice-covered waters. The next-generation ship, built by Finnish company Aker Arctic, will break up larger areas of ice while using less fuel.
In the next few years, the new ship could replace icebreakers in use such as Voima, which has been breaking through ice since the 1950s, the company says.
Icebreakers are needed to keep trade routes open in either seasonal or permanent ice conditions.
State-owned Arctia Shipping owns all of Finland's icebreakers. On Monday, the Port of Helsinki and Arctia Icebreaking signed an eight-year lease, guaranteeing that the Katajanokka berth and pier area in Helsinki will continue to be the home base of Finland's icebreakers.