First snow falls in Finland's Arctic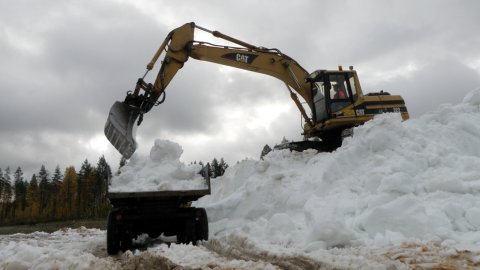 The first snow has arrived in Finland at the same time this autumn as it did last year. Roughly two centimetres of snow fell in the Käsivarsi ('Arm of Lapland') region on Monday night.
The first snow is officially defined as snow observed at the Meteorological Institute's observation stations in daytime. Snow had already been seen on the tops of the fells in September.
Snow fell in the same place on 10 October last year. The year before that the white powder arrived even earlier, on 29 September.
YLE Meteorologist Toni Hellinen says that winter is not here yet, as the next few days are expected to be mild, before freezing weather arrives on Friday night. No large bands of precipitation are expected in the near future, and lasting snow cover is still to arrive in Finland's Arctic province of Lapland.