Soot contributing to ice melt in Arctic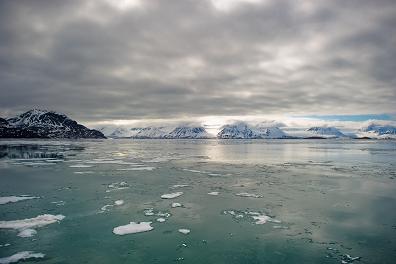 Ice may be melting and sea levels may be rising three times faster than expected, but researchers say it's still possible to put the breaks on rising temperatures in the Arctic.
"If we stop heating with wood, reduce diesel emissions and if Russia stops burning crop residues, we could reduce soot and other harmful emissions fairly quickly," said environmental expert Svante Bodin's during a talk to students at Luleå University of Technology, in Sweden's Far North.
Short-lived climate forcers: soot, methane and ground-level ozone are found in emissions from transport, wood burning and agricultural burning.
Wind carries the soot, which heats up the air before landing on Arctic ice and causing it to melt, contributing to rising temperatures in the North.
"In the old days, people poured ash on flower beds to make the ice melt faster in the spring," says Bodin, who's been commissioned by the Arctic Council to collect Arctic environmental research from the last several years. "What's happening in the Arctic is the same thing: ash is melting the ice, but on a much larger scale."
Researchers are reporting dramatic climate change in the Arctic. The ice is melting quickly and the sea level is rising three times faster than expected. Carbon dioxide is the major culprit, but reducing emissions of the so-called short-lived climate forcers would put the brakes on rising Arctic temperatures fairly quickly, Bodin says.
"Reducing these air pollutants will give us a chance to meet the goal set by the United Nations Framework Convention on Climate Change to limit global temperature rise to below two degrees."