Limited heat recycling at Facebook server park in North Sweden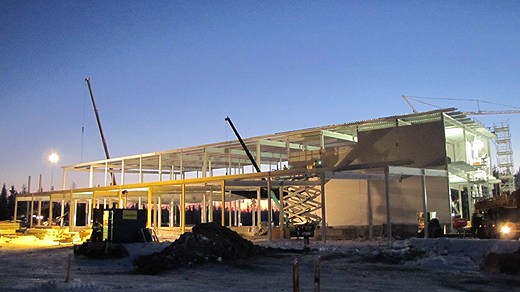 Facebook's planned new server park in the town of Luleå in Sweden's Far North is expected to let off a vast amount of heat, Swedish news agency TT reports. The building industry magazine Byggindustrin has calculated that, if converted into electricity, the heat would cover the energy used by the medium-sized Swedish town of Västerås.
The heat comes from thousands of computer processors. If they are to work, an extensive ventilation system needs to be in place to keep them cool.
A small amount of the excess heat will be used for heating the office space in the park, but apart from that, the social media site is not planning to recycle the energy that is produced by its big servers.
"With the technical solution chosen by the customer, it is not possible to recycle the thermal energy," Erik Nerell at the building firm NCC told Byggindustrin.
According to TT, Facebook does not see any possible use of the excess heat, as Luleå town does not need any more than it already has and there is no space for a green house or other industries next to the server park.
The town's local environment board has demanded an explanation as to why Facebook does not want to recycle more of the heat produced by the servers.
For more stories from Radio Sweden, click here.