The New North | Arctic multiculturalism
Part 1: Destination North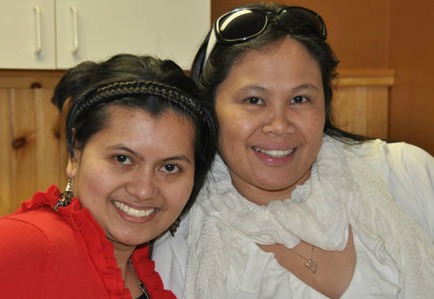 As newcomers to Canada head north in search of money and a better life, they're changing the face of the northern landscape.
Samir Atalah is originally from Syria and speaks six languages. When he came north for a job and an adventure he had planned on spending only a few months in Iqaluit. That was five years ago.
"We see a lot of people coming in Nunavut," he said. "They don't come for nothing. We show them what is good, what is not."
Atalah is one of about 20 drivers who work for Nunavut Caribou Cabs. The owner, Danny Savard, says his business couldn't survive solely on local hires. But word of mouth in southern Canada has meant a relatively stable workforce for the small business owner.
"It's hard to get staff to come up here to Iqaluit to come and work as a taxi driver," said Savard.
"A lot of immigrants have left their country to come work so when they arrive in Montreal or Toronto, there's not much work kicking around, so they're willing to make the extra effort to zip up north and give it a try."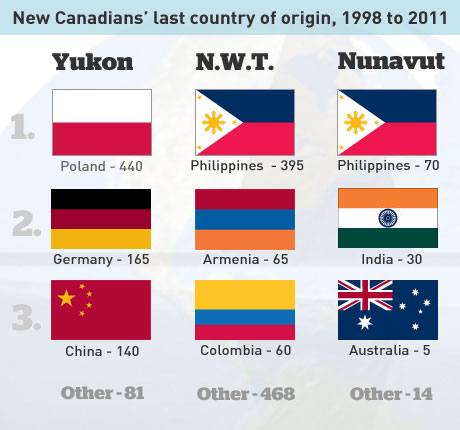 About 1,900 newcomers have come to the territories in the last 13 years, according to Citizenship and Immigration Canada, and about 120 of them have come to Nunavut.
Filipinos, Germans and Chinese top the list in Yukon. In N.W.T., there's a large population from Armenia and China.
Recent arrivals to Yukon and the N.W.T. have stabilized, but not so in Nunavut.
It's not easy to uproot your life and move. Having a community of people who speak your language, and know your struggles can help not only keep newcomers in Iqaluit, but also attract more immigrants to the fast-growing territory.
A mosque opened in Inuvik, N.W.T., two years ago. There was a big celebration with the whole community involved. Now the same group which sent the mosque to Inuvik wants to do it again in Nunavut.
"Iqaluit would like to recruit professionals, recruit families and grow and develop and I'm really hoping this mosque will do the same thing and I'm confident it will," said Hussain Guisti of the Zubaidah Tallab Foundation in Winnipeg.