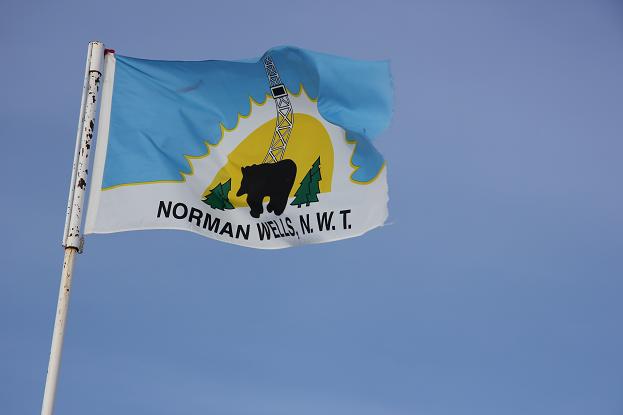 Monday,  March 19, 2012
Deline to Norman Wells
Hmmmm….. my flights in and out of N.W.T.'s communities are getting much too interesting.
Today, me and a handful of other passengers were in an eight-seat plane on our way to Deline. We circled over Norman Wells and were about to land (I could even see the runway stretching out in front of us) when all of a sudden I was flattened into my seat.
The pilot shouted something that none of us could hear and he started to rapidly ascend into the air again in what felt like a tight circle.
We continued like that for what felt like several minutes when he finally levelled out and I could see were at a higher altitude than I'd ever been at in such a small plane.
"Sorry about that," the pilot said cheerily.
'What happned?', the passengers asked the pilot.
"Jet coming in from Yellowknife right after us," he said.
"But why couldn't we just keep landing," I asked. "We had almost touched down on the runway."
"Believe me," he said. "When a jet is coming in behind you and you're in a small plane like this, it's not the time to respect whose turn it is. The best thing to do is just get completely out of the way."
Write to Eilís Quinn at eilis.quinn(at)cbc.ca
|