Memory cards found at plane crash site in Arctic Sweden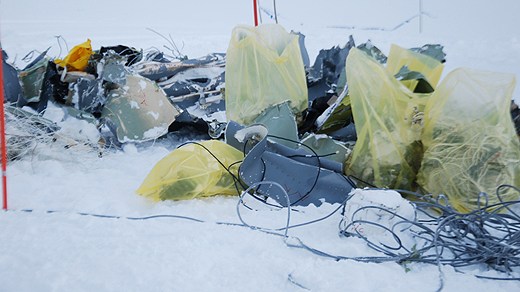 Several memory cards have been found in the wreckage of a Norwegian military plane that crashed in Northern Sweden two weeks ago.
"Our experts suspect that they could be from an electronic unit on board, that sends data to the so-called black box," police investigator Agne Widholm told local channel Swedish Radio Norrbotten.
Photographs of the cards have been sent to a manufacturer in the US in an effort to access the information and determine the cause of the crash.
The plane's black box has not yet been found but less than a fifth of the search area has so far been covered by investigators.
Five Norwegian air force officers died in the crash close to the summit of Sweden's highest mountain peak Kebnekaise during a joint military exercise called Cold Response.
For more stories from Radio Sweden, click here.