Talvivaara plant in Finland closed until further notice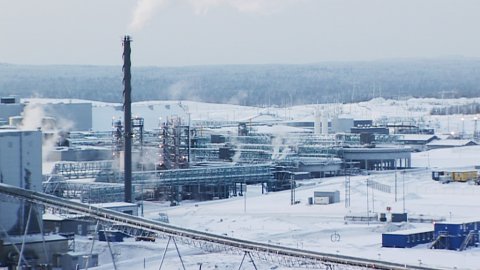 The Finnish Safety and Chemicals Agency (TUKES) has forced the metals plant at the Talvivaara mine to remain closed until further notice. The factory can only re-open once TUKES agrees that its operations are safe.
TUKES opened an investigation following the death of a worker at the mine last month. The agency says that concentrations of hydrogen sulphide—suspected to have caused the worker's death—have been exceptionally high in areas around the factory.
The company was notified of the decision last Friday, and says that operations are currently suspended because of a routine maintenance stoppage.
TUKES has demanded clarification on operating methods at the mine to ensure the safe handling of hydrogen sulphide during normal operations. The agency has also asked for a report on ensuring safety during exceptional situations.
The agency is particularly interested in how the company ensures storage tanks for the collection and handling of nickel are up to the task. Particular attention will be paid to the monitoring of safe limits of hydrogen sulphide, information flow during emergencies, and ensuring occupational safety during sample-taking.
Factory to remain closed until TUKES satisfied
The factory must remain closed until reports and procedures are approved by TUKES, according to the agency's head of mining supervision, Päivi Rantakoski.
"Naturally, it is also in the mining company's interests to produce the reports and proceudures as soon as possible," said Rantakoski. "We don't have a view on how long it should take to produce these technical procedural reports."
The required reports should include measures to be implemented immediately. There should also be a timetable for the introduction of any measures to be implemented later.
Accident investigators have paid particular attention to deficiencies in safety procedures at the factory.
For more stories from YLE News, click here.