IPY Blog 2012: Questioning the safety of traditional foods in the Arctic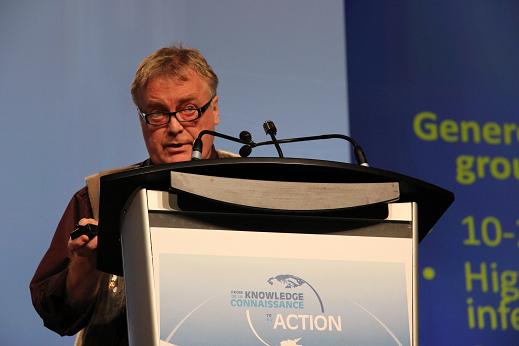 Earlier today I was at the Human and Environmental Well-Being session at the 2012 International Polar Year conference.
Henning Pedersen, chief medical officer at the Queen Ingrid's Hospital in Greenland's capital, Nuuk gave a talk on the amount of contaminants found in traditional foods like seal and blubber.
He says levels of certain comtaminants are so high, he's been recommending that Greenlanders avoid these foods, especially for those in their childbearing years.
His talk sparked an animated question period afterwards.
One woman from North Baffin Island in Canada's eastern Arctic territory of Nunavut, said it was the first time she had heard of such numbers or dangers from traditional foods. She said woman in pre-natal classes in her community were told they should be eating seal meat for the health of their baby.  Dr Pedersen replied "I think that's wrong and unethical to say so."
Many in the audience seemed surpised he hadn't faced a backlash when making these reccomendations in Greenland. However, Dr. Perdersen said the research was clear. "I understand all the feelings (associated with the importance of traditional foods)… but from a health point of view I have to be honest. Their are too many contaminents in them and we are suprised every year that new ones are turning up.
"We have to face reality."
Write to Eilís Quinn at eilis.quinn(at)cbc.ca