Snow returns to northern Sweden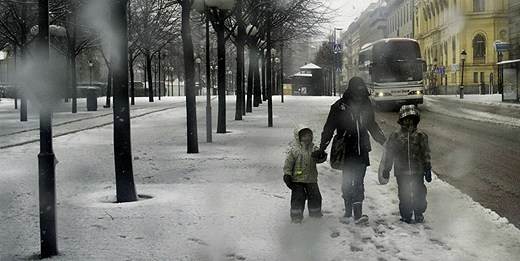 After a week where summer officially arrived in parts of Sweden, the met office issued a class one avalanche warning as five centimetres of snow is expected in the regions of Jämtland, Gävleborg and Dalarna in central Sweden.
In a country like Sweden, which is three times the size of the UK, it is not uncommon to have three seasons taking place at the same time.
This week, winter clung onto the northern mountains, while spring, which has taken hold in most of Sweden, had by Wednesday turned into summer in the far south.
Now an area of low pressure heading north is threatening to bring snow with it over Norrland, Sweden's northern regions.
In central parts of Svealand, and some parts of Götaland, in southern Sweden, the weekend will be wet with the possibility of thunder storms.
For more stories from Radio Sweden, click here