Inuit art up for bid at Canadian auction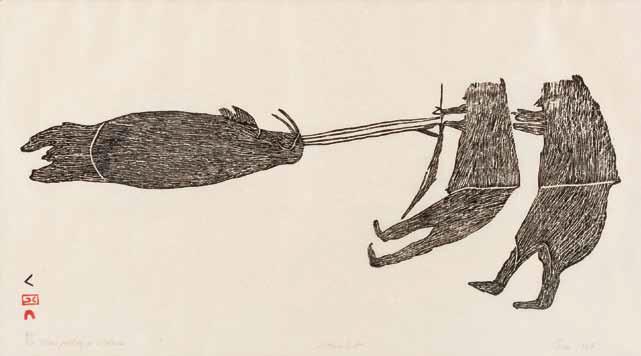 Walker's Auctions, one of Canada's major auction houses, is hosting an Inuit and First Nation auction tonight.
The auction catalogue says some of the works are from the personal collection of William Larmour, who once worked for Canada's then-named Department of Northern Affairs and National Resources in the 1950s.
The works going on the auction block are from all over the Canadian Arctic including well known art hubs like Cape Dorset and Baker Lake in Nunavut and communities in Nunavik, the predominantly Inuit region in northern Quebec.
Even if you're not in Ottawa, Canada for the auction, it's well-worth looking through the auction catalougue just to get a feel for prints and sculptures produced in Canada's North. There's early prints by reknowned Inuit artists Kenojuak Ashevak and Parr, (who used one name), both from Cape Dorset and also more modern works like sculptures by Jutai Toonoo.
To look through the catalogue (PDF), click here
Write to Eilís Quinn at eilis.quinn(at)cbc.ca