Swedish organization to clean up abandoned nets in Baltic Sea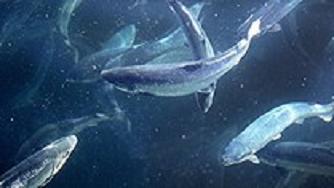 The Baltic Sea has been called the most damaged sea in the world by scientists, who have identified large "dead zones" on the bottom of it.
A recent initiative by the organisation Keep Sweden Tidy is attempting to clean up the Baltic by fishing for what they call "ghost nets".
The project is sending out fishing ships that, instead of catching fish, pick up old fishing nets and other equipment that have been left and forgotten in the sea.
The fishing is taking place outside Gotland, along the coast of Blekinge and along the east coast of Skåne in southeast Sweden.
Radio Sweden spoke to one of the project's co-ordinators, Vesa Tschernij, who says the project's aim is to help restore the Baltic sea. It will also benefit the fishing industry, as fish get caught in the unused nets.
"Part of the population of cod for example is actually in the risk of becoming entangled in the nets because they are lying on the sea bed", he said.
"We want to find ways to ensure that we won't have any new ghost nets in the future."
Tschernij is hopeful that with the right effort and resources, much progress can be made in cleaning up the Baltic Sea.
"Thinking back thirty years, we had a huge problem with heavy metal in the sea. Since the countries around the Baltic Sea decided to do something about it, this problem immediately started to get better."
"I think we absolutely have a hope for a purer Baltic Sea in the future", he says.
Related Link:
For more stories from Radio Sweden, click here