North Karelia, Finland swelters in new heat record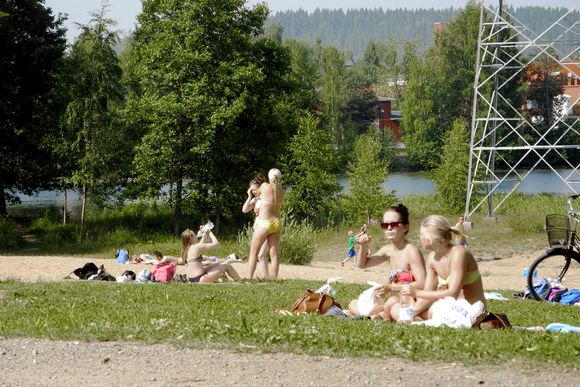 Temperatures exceeded the 30-degree level in many parts of Eastern Finland.
In the municipality of Liperi, near the municipality of Joensuu, the mercury rose to 32.4 degrees Celsius on Wednesday, the highest reading so far this year in Finland. In the town of Lieksa, eastern Finland, it was not much cooler, with a temperature of 31.8 degrees, while in the village of Ilomantsi, the day's maximum was 31.7 degrees.
The Finnish Meteorological Institute says that Wednesday's temperatures also topped the 30-degree mark around 1pm in the municipalities of Kouvola and Tohmajärvi, which are likewise in eastern parts of the country.
This summer's previous record high was set in a highly unusual place and time: Finland's northernmost municipality, Utsjoki, on June 1. That day the temperature shot up to 31.7 degrees.
More hot weather is predicted for Thursday, although thunderstorms may drop temperatures by as much as 10 degrees within a short time locally.