Consultants to measure extent of fuel spill in Arctic Canadian community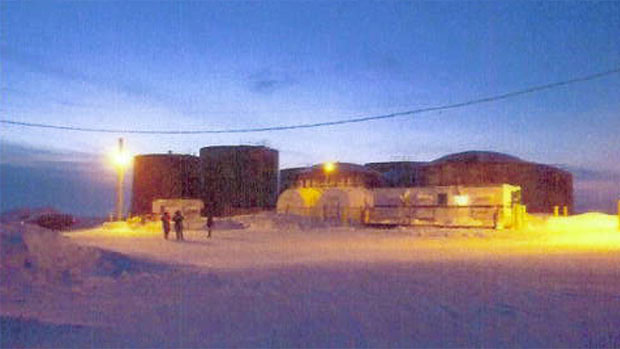 Residents of Canada's eastern Arctic territory of Nunavut will soon learn the environmental impact of a fuel spill in the community of Resolute last winter.
Around 87,000 litres of gasoline spilled out of the community's tank farm.
This week, consultants hired by the territorial government will be in the community.
Grant Scott, with the territory's Department of Community and Government Services, said the consultants will check on dye tests they laid on the snow earlier this year.
"If the dye shows up somewhere… then they'll know if there was any leakage of fuel anywhere because the dye will tell them that," he said.
Scott expects the consultants to have a final report about the spill in a couple weeks.
Tabitha Mullin, the community's mayor, said she knows it was difficult to determine the impact of the spill under all the snow and ice. But now that the snow has melted, she's worried.
"I have a concern, a little bit of concern where it's going to our ocean. Because the whales will be coming in, and there's a lot of cod around and there's some seals," she said.
The consultants will check to see if any gasoline evaporated into the bermed area and they will also assess the soil and melt water.
Related Link:
Environmental effects of Resolute Bay fuel spill unknown, CBC News
Cleanup work on Resolute spill yet to begin, CBC News
Massive fuel spill cleanup underway in Resolute, CBC News
For more northern stories from CBC News, click here