Study: Chatty Arctic Bowhead whales sing like the birds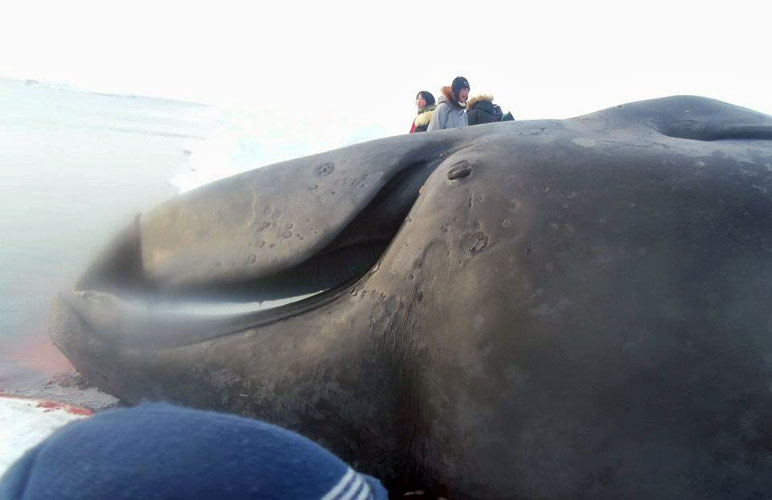 In a recent study conducted in the Arctic Ocean off of Greenland, University of Washington oceanographer Kate Stafford noted an unexpected feature of the Arctic's Bowhead whale: They sing a lot.
So much so, researchers are likening the 200,000 pound mammals to their smaller air-bound brethren, the birds.
According to the University of Washington, Stafford and her team were investigating a highly endangered population of the whales in the Arctic waters off of Greenland and Norway's Svalbard Archipelago.
They placed two underwater microphones beneath the icy Fram Strait, and left them there until the batteries ran out, a whole year.
Since the whale population is thought to number in the tens of individuals, they didn't expect much, but they ended up collecting a whale cacophony.
Initially Stafford only expected to gather a light amount of audio, perhaps a few grunts here and there, but instead received an earful. According to Stafford, the team collected "five months of straight singing."
The University of Washington writes," (The researchers) record(ed) singing nearly every hour of the day and night, they picked up more than 60 unique songs. The variety of tunes was so surprising that the researchers compared the whales' song catalog to that of birds." But adds, "They have yet to learn why the whales sang so consistently last year."
Read more and to find links to the surreal audio, here.
For more stories from Alaska Dispatch, click here