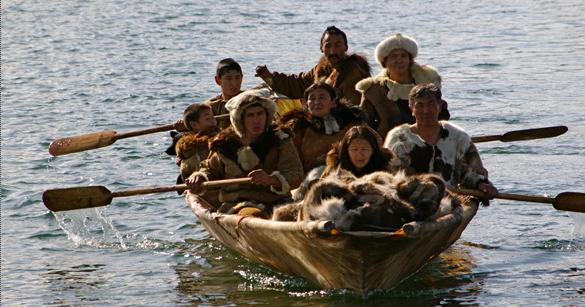 For anyone interested in Inuit history, there was a spectacular episode of the Canadian Broadcasting Corporation's show The Nature of Things this weekend.
The documentary, Inuit Odyssey, was hosted by anthropologist Niobe Thompson and explores the history of Inuit migration in the Arctic and looks at fascinating historical questions like what really might have happend when Thule and Dorset cultures met for the first time.
Though the show has previously aired (I believe in 2009 or 2010), it's well worth a second look. The location shots in places like the Canadian Arctic and the Russian Arctic are spectacular.
If you missed it, the entire episode can be viewed on the CBC website, here.
Write to Eilís Quinn at eilis.quinn(at)cbc.ca