Community in Canada's northwest struggles to save historic buildings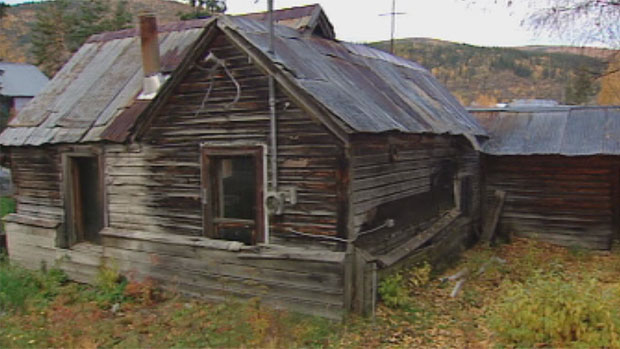 Many old buildings date back to Gold Rush era
Many of the Gold Rush-era buildings in Dawson City, a community of approximately 1300 people in Canada's northwest Yukon territory, are falling apart, and there's controversy over whether the town can afford to preserve all of them.
One of the historic landmarks in the town is a shanty at one time owned by the founder of Dawson City — Joe Ladue.
Hector Renaud, the building inspector for northern Yukon, is also a member of the town's heritage advisory committee.
"The shanty is probably the one item that is going to make the town decide as to what they want to do with all of the buildings that we have in town … we have a shortage of lots for housing which we have a major problem with here, and on the other hand we want to conserve all of our history," said Renaud.
Mayor Peter Jenkins says the building has deteriorated beyond repair. The building's current owner has applied to city council to have it demolished.
"Land: we're not making more of it in Dawson City, and this is a service lot and it has a pretty good value at around $40,000 plus," said Jenkins.
Whatever the decision, it's likely to be precedent-setting, as many of the old Gold Rush buildings have fallen into a state of disrepair.
For more northern stories from CBC News, click here