Greenpeace: Shut Swedish nuclear power plants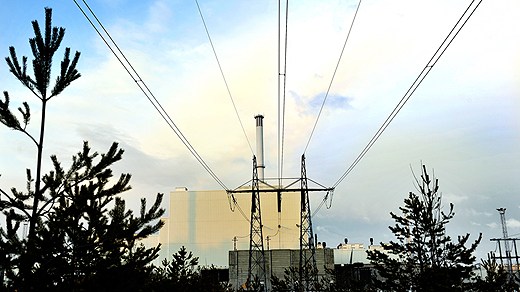 Several Swedish nuclear power stations have serious safety problems and should be taken out of operation, according to a new report from the environmental group Greenpeace.
We were shocked at how serious the safety situation is at Swedish nuclear power plants right now," Martina Kruger at Greenpeace Sweden told Swedish Radio News.
The environmental group commissioned a report based on stress-tests carried out in the wake of the Fukushima nuclear disaster last year.
Swedish nuclear power, is particularly ill-equipped for natural disasters, according to Greenpeace.
"If there is a power failure we don't have enough capacity to cool a reactor down in an emergency," says Martina Kruger. And emergencies are all the more likely here in Sweden, she says, as the national radiation safety authority is slow to follow up danger signs. One example was a near meltdown at Forsmark nuclear power station north east of the capital Stockholm in 2006. The most recent scare was during the summer.
"Cracks were found at a Belgian reactor – it was closed down and a warning was issued," she says. In Sweden the Ringhals reactor has the same design but it was decided that a check could wait until the annual tests were due.
The report also claims that Ringhals nuclear station, on the west coast, could not withstand heavier than usual snowfall without a roof caving in above a sensitive area. Forsmark, on the east coast is also thought to be vulnerable to flooding.
Greeenpeace is now calling for a complete shut-down of Sweden's nuclear power grid which accounts for almost half the country's energy needs and says a crisis commission needs to be set up to look into cover-ups by the authorities.
However, Lennart Carlsson, at the national radiation safety authority tells Svenska Dagbladet newspaper that there is no cause for concern and Swedish nuclear power is safe. He denies there were delays checking the Ringhals plant.
For more stories from Radio Sweden, click here