Alaska Troopers bust rural bootleggers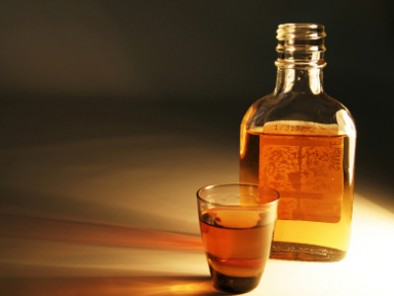 A specialized task force of the Alaska State Troopers devoted to thwarting the flow of illegal alcohol into communities that have banned booze has had a busy week.
From Dillingham, a fishing community on the southern end of Alaska's Bering Sea coast, all the way up to Nome, an historic gold-rush town on the northern end of the coast, the Western Alaska Alcohol and Narcotics Team (WAANT) has busted a handful of alleged would-be importers.
The farther away from a main hub a village is located, the more money people are willing to shell out to get their fix. Alcohol and drugs command kingly prices in the far-flung communities of Alaska, were substance abuse goes hand-in-hand with family peril, abuse and violence in places that often also have a dire need for more law enforcement.
The task force reports that the most common way to get the illegal goods into "dry" or "damp" communities — villages and towns that have voted to ban either alcohol sales or possession or both — is through the post office or the airlines, a trend seen in this week's round-up of bootleggers brought to heel:
In Togiak, a village of about 840 people located 60 miles west of Dillngham which sustains itself mainly on fishing for salmon and herring, a Village Public Safety Officer nabbed a guy flying in from Dillingham with a 750 ml bottle of R&R Canadian Whiskey. The man had tucked the bottle into the left sleeve of his jacket. The VPSO knew to look for it after a tip came in that a passenger on the flight was suspected of bringing alcohol to a dry community.
In Dillingham, a large regional hub of about 2,300 people in Bristol Bay and which is also centered on commercial fishing, a little birdie told WAANT investigators that two sisters were planning to fly booze into the village of Manokotak. When an investigator intercepted the women at the Dillingham airport, he found one of them had seven 750 ml bottles of R&R in her luggage. In an unrelated seizure, a day later, a Dillingham air carrier found a suspicious package, which upon opening investigators found six 750 ml bottles of Monarch vodka destined for Togiak.
In Bethel, a regional hub of about 6,200 people located on the Kuskokwim River, WAANT investigators intercepted a package mailed from Anchorage bound for Newtok, an outlying village. Instead of alcohol, this particular package contained four ounces of marijuana, which is estimated to command a street value of about $5,600 in the region. Troopers say they have a suspect.
In Nome, yet another large regional hub, investigators were already busy with one importation case at a commercial airline when then came across a second case. Acting on a tip about a "suspicious bag" checked for transport to the village of Koyuk, they discovered a 30-year-old man from the village was trying to import four 750 ml bottles of Monarch vodka and three 375 ml bottles of Smirnoff vodka.
Finally, in Anchorage, Alaska's largest city, instead of airlines it was the post office that played host to the would-be illegal importers' shipments. The post office found two separate boxes headed for Mountain Village, sent by and intended for separate people. One box contained eight 750 ml bottles of various alcohol. The second box contained 17 750 ml bottles of alcohol. Troopers have a suspected shipper for the smaller package, and are still trying to track down the shipper of the second package.
In cases where a shipper/bootlegger was identified, troopers say they have forwarded charges to the District Attorney's office.
Contact Jill Burke at jill(at)alaskadispatch.com
For more stories from Alaska Dispatch, click here