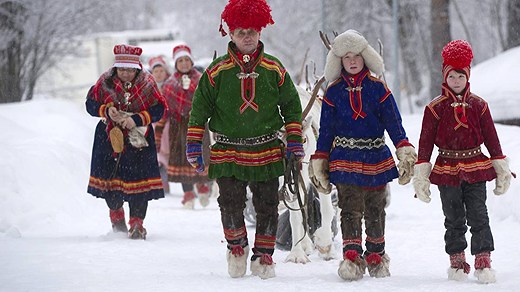 Just noticed an interesting report in the Barents Observer about how Aili Keskitalo, the former president of the Sami Parliament, is asking for the Sami to have a mining veto on their traditional lands.
The Sami are reindeer herders an indigenous people who refer to their traditional lands in Northern Norway, Sweden, Finland and northwestern Russia as Sapmi.
There has been much controversy in recent years as how development in Sapmi has negatively affected the reindeer behaviour and grazing lands.
See the links below for some of the coverage:
Indigenous Saami reindeer herders driven away from mining conference, Radio Sweden
Sami mining protest in Arctic Sweden, Radio Sweden
Write to Eilís Quinn at eilis.quinn(at)cbc.ca