Katainen: Iceland operation 'an exercise'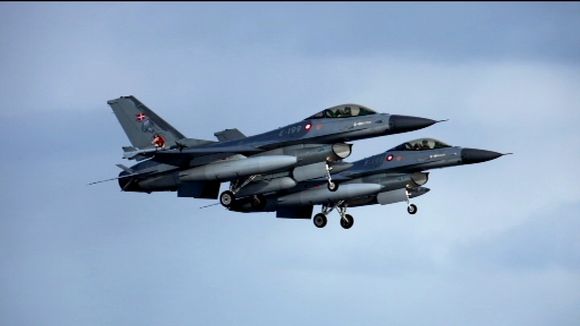 Prime Minister Jyrki Katainen says that Finland's mission patrolling Icelandic airspace next year is a peacetime exercise, rather than a combat mission.
After a meeting with NATO Secretary-General Anders Fogh Rasmussen in Helsinki on Thursday, Katainen emphasised that Finland will not undertake so-called interception flights.
He said that the main difference from previous joint operations with other Nordic countries was the distance from Finland.
He added that Finland and Sweden would use unarmed planes for the surveillance missions, as is the general practice on NATO exercises.
Fogh Rasmussen said that the question of whether or not to participate in the patrols was up to Finland to decide, and would have no effect on relations with NATO. He said that he hopes co-operation between the alliance and Finland would continue in the future.
Related items:
Russian, Finnish PMs discuss NATO and child custody, Yle News
Niinistö: Icelandic air patrols important for Nordic cooperation, Yle News
Nordics also split on Icelandic air space patrols, Yle News
Icelandic air patrolling stirs reactions, Yle News
For more stories from Yle News, click here