Finland's unseasonably mild weather to change say meteorologists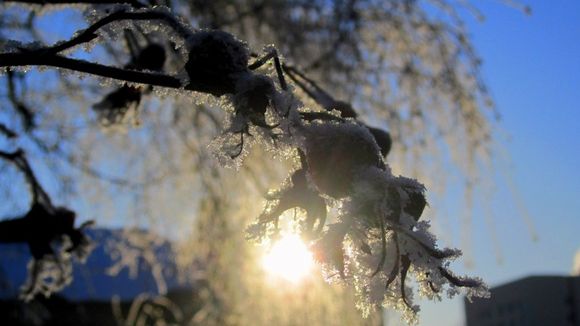 Winter is expected to put in an appearance in southern Finland next week, according to the Finnish Meteorological Institute. Further north in Lapland, the mercury is expected to sink, plunging the region into bitter cold.
The Finnish Meteorological Institute has forecast that current mild conditions will cool over the weekend bringing sub-zero temperatures by the middle of next week.
The southern air currents that have spawned the recent unseasonably warm, foggy and grey conditions will dissipate Saturday, said meteorologist Henri Nyman.
As a result the weather will cool Sunday and even in the south temperatures will fall to around zero degrees Celsius.
"During next week a powerful cold air front will arrive from the east, cooling temperatures further. Snow-bound areas in Lapland will reach a frigid -20 degrees Celsius, while in the south temperatures will fall to around -5 to -10 degrees," Nyman said.
The sea will moderate temperatures to around zero degrees in southern coastal areas, depending on the direction of the prevailing winds.
Wind direction will also affect precipitation, bringing rain to the south coast if it blows in from the right direction. The meteorologists are forecasting dry and cold weather for other parts of the country.
For more stories from Yle, click here