New winter cold record in Finland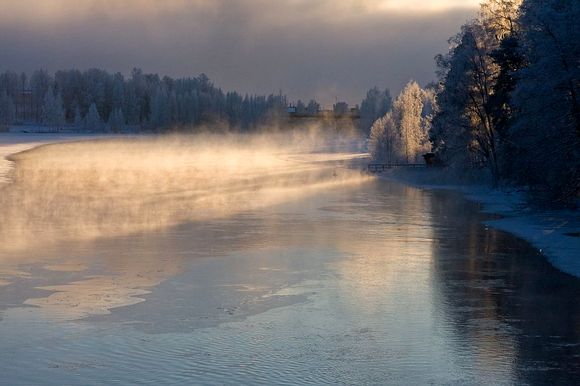 A new record-low temperature was set on Tuesday night in Vuotso, a village in the municipality of Sodankylä in Finland's Far North, where the mercury plunged to a blistering -31.3 degrees Celsius.
Many areas of Finland's Arctic Lapland province were locked in a deep freeze.
The night was a brutally cold -29 degrees in the municipalities of Kittilä and Salla.
Icy conditions were also present farther south. In South Ostrobothnia the temperature plunged to -25C in several places.
Fog clouds contributed to Finnish Lapland's mildest nighttime lows of around -12C, which were recorded in the municipality Utsjoki near the Norwegian border.
Last month's cold record of -27C was broken in Naruska, a village in the municipality of Salla.
For more news from Yle News, click here