Swedish reindeer enjoying new life in Scotland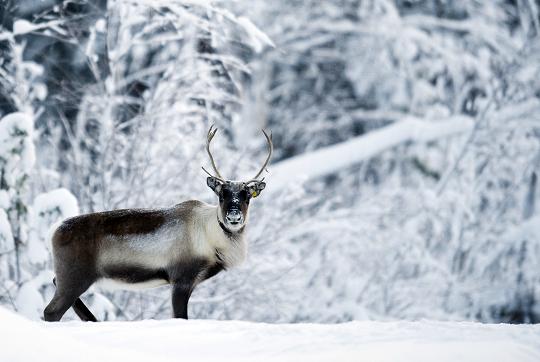 A herd of over 30 Swedish Sami reindeer are enjoying a new life in the Scottish Cairngorm mountains after being hand picked a year ago from the Jokkmokk area to boost the gene pool of a Scottish herd that has its roots in northern Sweden.
Swedish reindeer herder Mikel Utsi reintroduced reindeer into Scotland in 1952 as an experiment to see if the Swedish breed would survive in the Cairngorm mountains. Sixty years later the Cairngorm Reindeer Herd are still there but owner Tilly Smith and her husband Alan realised that they need to introduce fresh reindeer to broaden the gene pool, and they turned to Sweden and the Utsi family.
Tilly Smith tells Radio Sweden that the little Swedish reindeer are thriving and have been on the road in the UK with the adult herd to see what life is like pulling children in sleigh rides, a busy pastime during the Christmas period.
For more stories from Radio Sweden, click here