Alaska skiers hunker down, pray for snow and warmer weather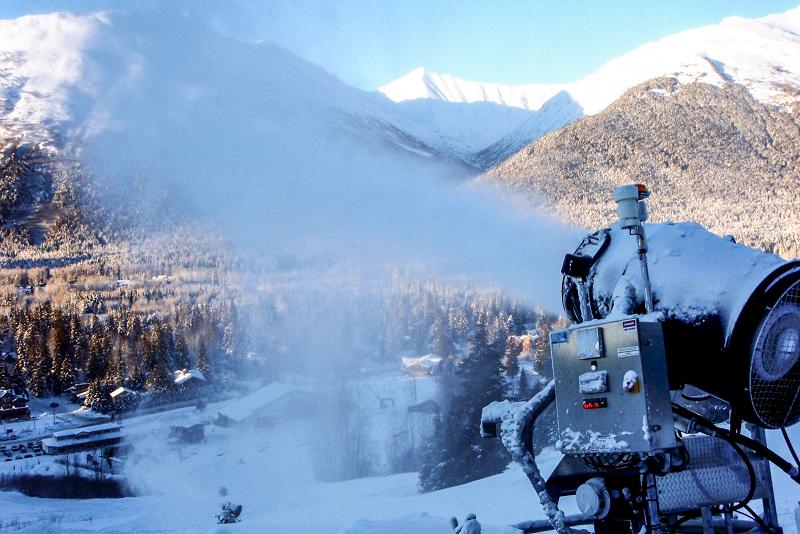 What a difference a year makes, especially when it comes to snowfall. Alyeska Resort in Girdwood was the holiday talk of skiers across the country at this time last year.
"Pacific storms pushed north this year with Alaska becoming one of the first recipients of the bounty," onthsnow.com, the national ski report, wrote a year ago.
"Alyeska Resort is quickly pushing toward the 300-inch snowfall mark since Oct. 1.The summit of Chair Six already has a base topping 100 inches. The tram and all the lifts are operating . . . The last storm cycle earlier this week walloped the resort with 40 inches of snow — enough to bust open most of the mountain, including Christmas Chute on the North Face."
Flash ahead to 2012. That 40 inches of snow in one storm cycle? That's about two-thirds of this season's total at the resort just south Anchorage, Alaska's largest city. To date, only 71 inches has fallen on Alyeska, a pittance at a resort that needs a base that deep to cover all the brush on the upper mountain.
The base at the top of Chair Six these days? 31 inches. According to the National Weather Service, the bottom of Mount Alyeska has seen a total of just 40.9 inches of snow this year, compared to 107 inches a year ago. Anchorage is seeing a similar trend: 22.8 inches this year versus 51.5 inches last year.
But the contrast is especially severe at Alaska's largest ski resort. Christmas Chute? Closed, along with the legendary North Face and all of the double-black-diamond terrain that made the mountain famous. The only expert-rated terrain open is Steilhung, a single, steep pitch between a lot of intermediate terrain where Alyeska years ago installed snowmaking equipment in preparation for years like this. That snowmaking is earning its keep this year.
Thanks to snowmaking, the mountain is open to skiers, but Chair 6 to the top remains closed. Still, many in Anchorage will find that the skiing, while limited, beats sitting home for the holidays. Night skiing starts Friday, and temperatures appear more accommodating. It was 8 degrees in Girdwood Wednesday morning. That's balmy compared to the 0 to minus-20 that has been the norm around much of the Anchorage Bowl for a week. The National Weather Service was predicting little change through the week, and warning of brisk northeast winds to add to the discomfort of temperatures ranging from daytime highs of 15 to nighttime lows of 15 below.
But there was "a chance of snow" in the forecast for the weekend — both in Anchorage and Girdwood. It was the same for Christmas Day, but those big North Pacific storms full of lots of snow for which Alyeska is famous have gone elsewhere so far this year.
"We're not really in a position to release numbers, but I think it's safe to say we're not panicking," Alyeska's director of marketing Jessica Pezak said in an email. "The winter has only begun, and this is Alaska… it's going to snow.
"We've had plenty of snowmaking weather, and those who have come to the resort or driven by the Alyeska Highway have probably noticed that our snowguns have been blasting through the low temps."
Onthesnow.com seemed to be trumpeting everywhere but Alyeska this week.
"Monday into Tuesday, we will have a cold storm that could drop anywhere from one to two feet of additional powder in the Sierra, two to three feet for the Cascades of Oregon and three to four feet for Washington. That will be followed by yet another storm by next Thursday that could bring even more snow…..The good news is that looking long-range into Christmas week, there are no signs of anything that would stop the storms from continuing. What a difference a year makes."
Yeah, both good and bad, depending on where you ski.
Contact Craig Medred at craig(at)alaskadispatch.com
For more stories from Alaska Dispatch, click here