Environmental watchdogs reject waste water plan at Finnish mine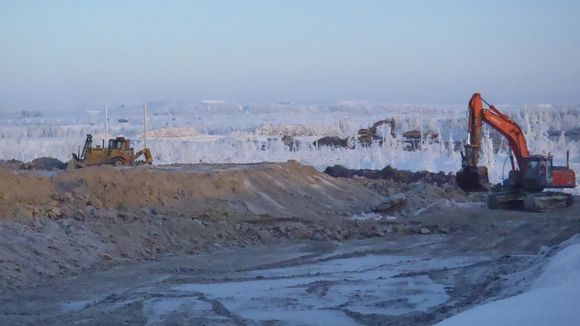 Environmental officials have cold-shouldered plans by Talvivaara to release nearly four million cubic metres of waste into nearby water systems from its nickel mine in the eastern Finnish municipality of Sotkamo. None of the local environmental bodies has green-lighted the company's latest water management proposals.
In January Talvivaara announced that it had set up a special internal task force to advise on its water management strategies, including the neutralisation and release of waste water from the mine.
The task force found that Talvivaara would have to treat and release nearly four million cubic metres of waste water into the environment to maintain an appropriate water balance.
So far no local officials have warmed up to the proposal. The Kainuu environmental health unit, the city of Kajaani, the upper Savo social and health care district, the north Savo Centre for Economic Development, Transport and the Environment (Ely-keskus) and the Kainuu Fisheries Authority have all turned down the plan.
The bodies condemned the company's intention to seek the cover of Article 62 of the Environmental Protection Act to defend its water release plan. The environmental officials say that if implemented, the proposal could create the risk of substantial water contamination. Several statements have been issued calling for the mandatory testing of sulphate content and metals as well as pH values in the waste water.
The Sotkamo city environment and technical committee also took a dim view of the company's plans, but will announce its final position on the issue next Tuesday.
More information needed from Talvivaara
Environmental officials at the local Ely-keskus have requested opinions on the proposal from the Finnish Safety and Chemicals Agency Tukes and the Radiation and Nuclear Safety Authority STUK. These organisations have not so far adopted any position on Talvivaara's water management plans.
Tukes has asked the company for additional information on the plant and the chemicals used. Tukes in particular is interested in Talvivaara's plan to use existing but unused structures at the mine for lime milk. The chemicals watchdog will make a separate decision on that item.
STUK says that releasing the treated waste water into the environment poses no radiation threat to humans or the environment. The organization has however called for ongoing supervision of the company's uranium content monitoring system.
Related Link:
Minister meets top brass at troubled Finnish mine, Yle News
For more stories from Yle News, click here