Ottawa on thin ice over staff shortage at High Arctic weather station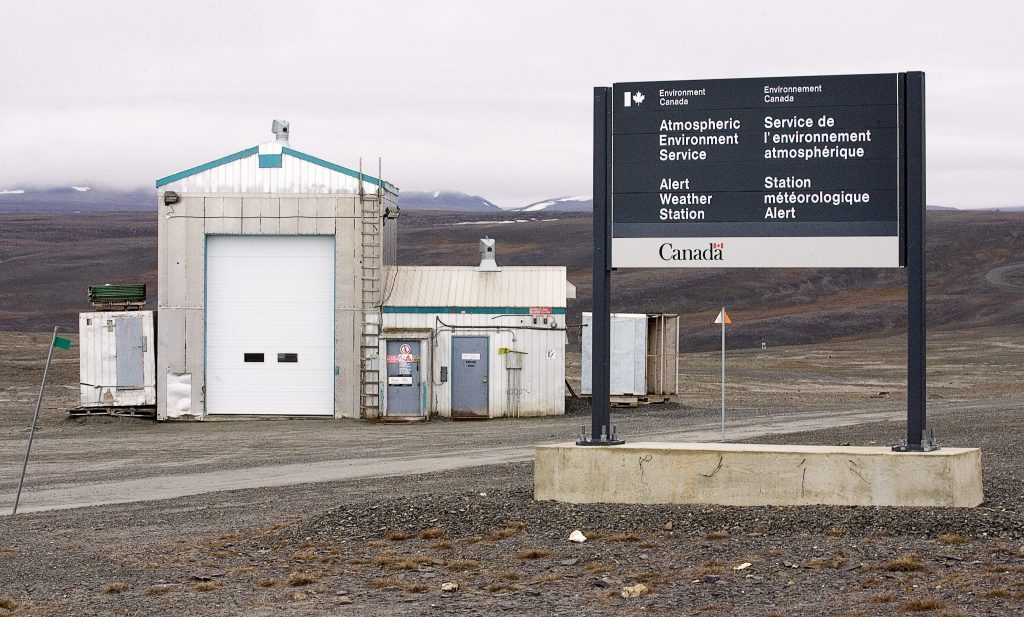 The Liberal government has found itself on thin ice again as it faces new questions about its commitment to critical environmental research in the High Arctic after it emerged Monday that Canada's northernmost weather station is scaling back some crucial meteorological research due to a staff shortage.
CBC News reported Monday that because of "unusually high" staff turnover Environment and Climate Change Canada (ECCC) hasn't been able to find a second person to staff its three-month rotation at the weather station at Alert, on the northernmost tip of Ellesmere Island, in Nunavut, about 800 kilometres from the North Pole.
As a result the lone ECCC employee sent to Alert, which also houses a Canadian military base, in the beginning of October is expected to be able to do only about half of the work that was normally being done by two people, Christine Best, director of radar and upper air at the Meteorological Service of Canada, a division of ECCC, told CBC News.
"It's obviously very disappointing for anyone that Canada should continue to have an evidence-based approach to issues such as climate change," said Conservative environment critic Ed Fast, whose government cut funding to then Environment Canada by $89.4 million in 2012.
Linda Duncan, the environment critic for the New Democratic Party, said the Liberals, who have been in power for two years, have failed to explain why more funding for crucial climate research conducted by federally funded scientists was not included in their 2017 budget.
'Critically important measurements'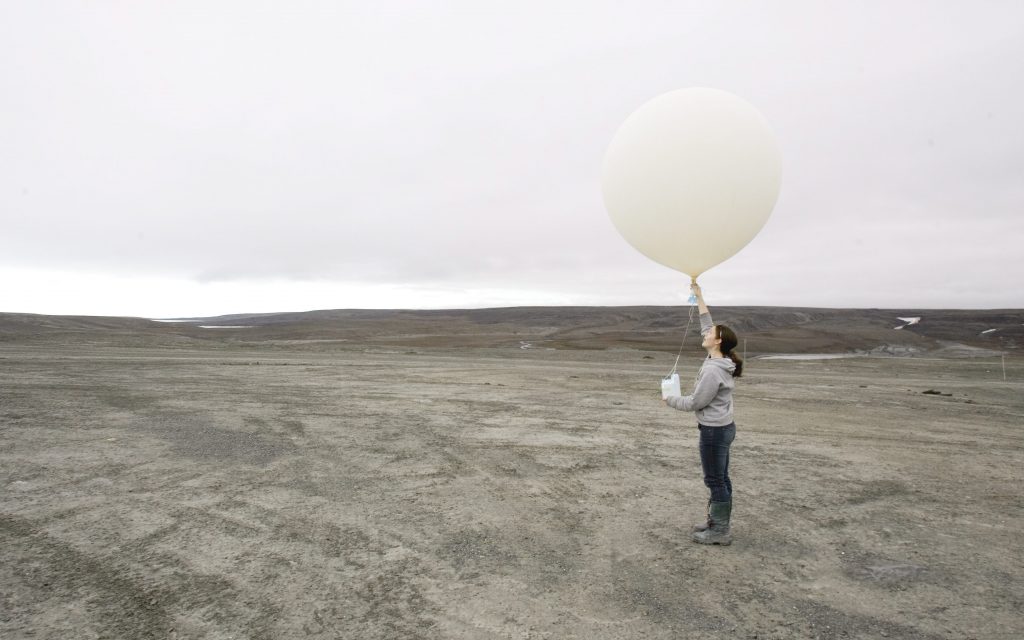 "It's shocking I think that it has come to this for Environment Canada," said Thomas J. Duck, associate professor in the Department of Physics and Atmospheric Science at Dalhousie University in Halifax, Nova Scotia.
It shows that the department "hasn't even begun to recover" from cutbacks under the previous Conservative government of Stephen Harper, Duck said.
"Climate change is the most severe long-term threat to the health and safety of Canadians that we face, in fact, it's the biggest long-term threat the world faces," Duck said. "So at this time to scale back our efforts on the frontier of climate change, which is the High Arctic, boggles the mind."
The weather station at Alert takes critically important measurements related to climate and ozone depletion, he said.
Of particular importance to researchers are weather balloons, also known as radiosondes, that are launched twice a day and they're used to measure temperature, pressure, wind speeds and other important variables, Duck said.
As well, once a week the weather station launches ozonesondes that measure profiles of the ozone in the atmosphere and are one of the key resources for understanding Arctic ozone depletion, Duck said.
Another serious problem is gaps in data created by fewer weather balloon launches, Duck said.
"Data continuity, particularly in climate change problem, is really crucial," Duck said. "There is no way to go back and take measurement yesterday that we didn't take."
'Managing risk'
David Grimes, assistant deputy minister at Environment and Climate Change Canada, said it all comes to managing risks given the staff shortages facing his department.
The ECCC's Upper Air Network in Canada has 31 stations across the country, most of which are operated by contractors, Grimes told Radio Canada International in a phone interview from Rome.
The department staffs four of these stations because three of them are in remote locations – Alert and Eureka in the High Arctic, and a station on Sable Island off Canada's Atlantic Coast, and the fourth facility is a training centre in Edmonton, Alberta, Grimes said.
"We attract staff to come in and work in that environment and from time to time you get staff departures, people decide to leave," Grimes said.
"Given the weather situation, when you consider the overall risks associated with that, up in Alert the winter environment when the sun isn't up, it's very cold and the dynamic part of the atmosphere is much lower than over southern Canada and we noticed that during the winter months there is not much variation."
The department felt that given the staff shortage – with fewer than 18 people qualified to work in such conditions – it was better to have people in the areas of southern Canada where there is a much more dynamic weather in the winter, Grimes said.
However, the staff shortage at Alert will not affect the program to monitor the ozone layer and ozonesondes will be launched every week as they used to, Grimes said.
The data gaps created by fewer weather balloon launches, just like in the cases of weather balloon failures, which happen occasionally, can be filled by a constellation of about 300 satellites, he said.
"They don't measure temperature and humidity and pressure independently as a balloon measurement does but they have an integrated way of measuring that actually supplements a lot of the information we have in the Arctic," Grimes said.
Returning to full strength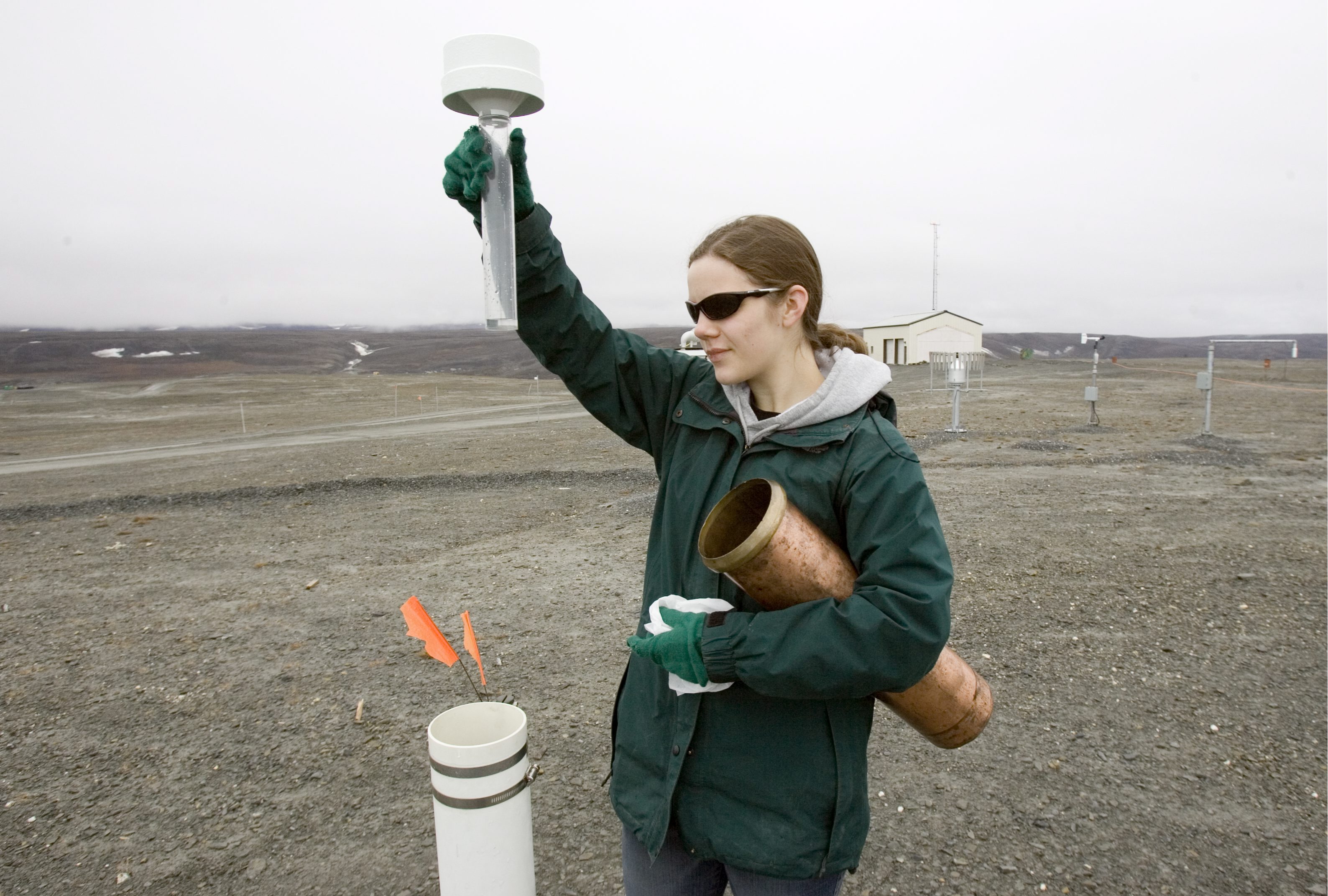 Working in these isolated weather stations requires highly trained technicians and it takes a while to train them to a level where they can operate completely autonomously, Grimes said.
"I'm actually focused right now how to get this program back on track with respect to get full complement back to Alert," Grimes said. "I'm really confident that we're going to have staff back there by the next rotation, which is January."
Duck said he can't understand why such a mission-critical task depends on so few people.
"It's a very surprising way to run a research station, it's a surprising way to run a government that claims to depend upon evidence in their decision-making processes," Duck said.
When the Liberals were elected almost exactly two years ago, there were great expectations that they will be reinvest in the newly rebaptized Environment and Climate Change Canada to revitalize it after a round of Conservative cuts, Duck said.
"I can tell you that the 'unusually high turnover' they're talking about doesn't surprise me because I'm well aware of the terrible morale problem that there is at Environment Canada right now," Duck said. "Essentially the current government has done little to nothing to reverse the damage that was done by the previous government."
Year of Polar Prediction
The scaling back of research at Alert and the planned closure of the Polar Environment Atmospheric Research Laboratory (PEARL) in Eureka, about 480 kilometres south of Alert, comes as Canada has actually committed to participating in the Year of Polar Prediction, a concerted global campaign led by the World Meteorological Organization (WMO) to improve predictions of weather, climate and ice conditions in the Arctic and Antarctic.
However, Grimes, who is also the president of the WMO, said he doesn't expect the staffing problems at ECCC to affect Canada's participation in the Year of Polar Prediction.
Since the period of increased reporting for the program from Canada's High Arctic falls to February and March, Grimes said he expects that the weather station at Alert will be back to full staffing levels. And the possible closure of the PEARL will not affect the operations of the weather station in Eureka, which will continue to function independent of the laboratory, he said.
PEARL lifeline?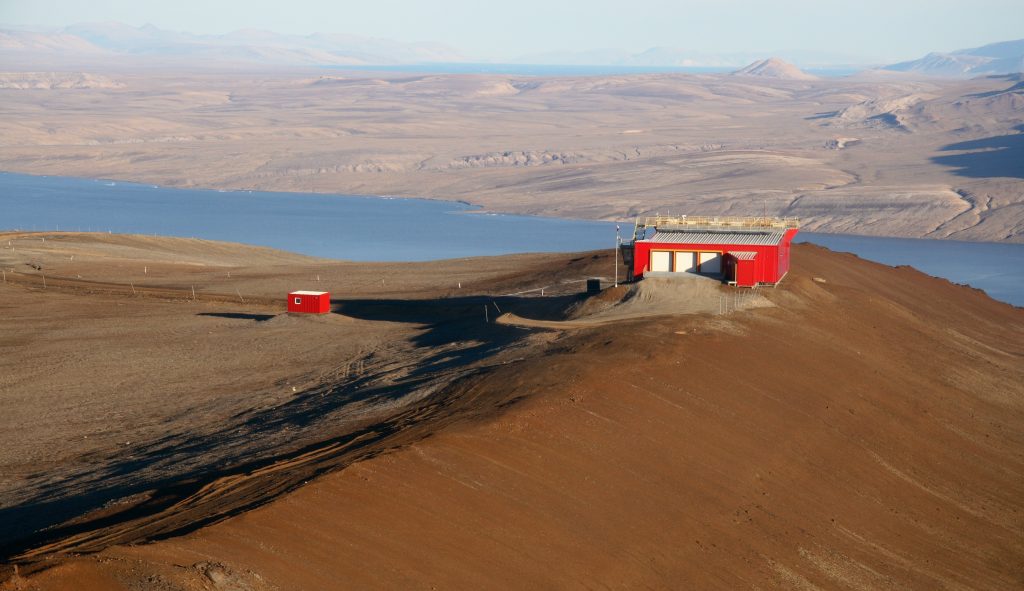 In the meantime, federal Science Minister Kirsty Duncan said she's working to find new sources of funding to keep PEARL going.
"Our Government recognizes the value of the research and information produced through the Canadian Climate and Atmospheric Research Program (CCAR) initiative and the Polar Environment Atmospheric Research Laboratory (PEARL)," Duncan said in a statement to Radio Canada International.
The work of researchers at PEARL is ongoing and funding will continue into March 2018, she said.
"I am working with colleagues across the federal government, including Environment and Climate Change Canada and NSERC, to find a solution to funding PEARL researchers," the science minister said.
In reality, the funding for PEARL runs out earlier than March 2018, Duck said.
"Really what's going on there, is people who are getting funds under that program are trying to stretch it out, they are trying to limp along as best as they can in the hopes that this problem gets solved," Duck said.
"What should be understood here is that damage is already being done because there is no future funding, there is no funding right now in the works, this means that contracts that are coming due at places like PEARL and Eureka are not being renewed, and when they're not renewed, those people leave."
'Stop lurching from crisis to crisis'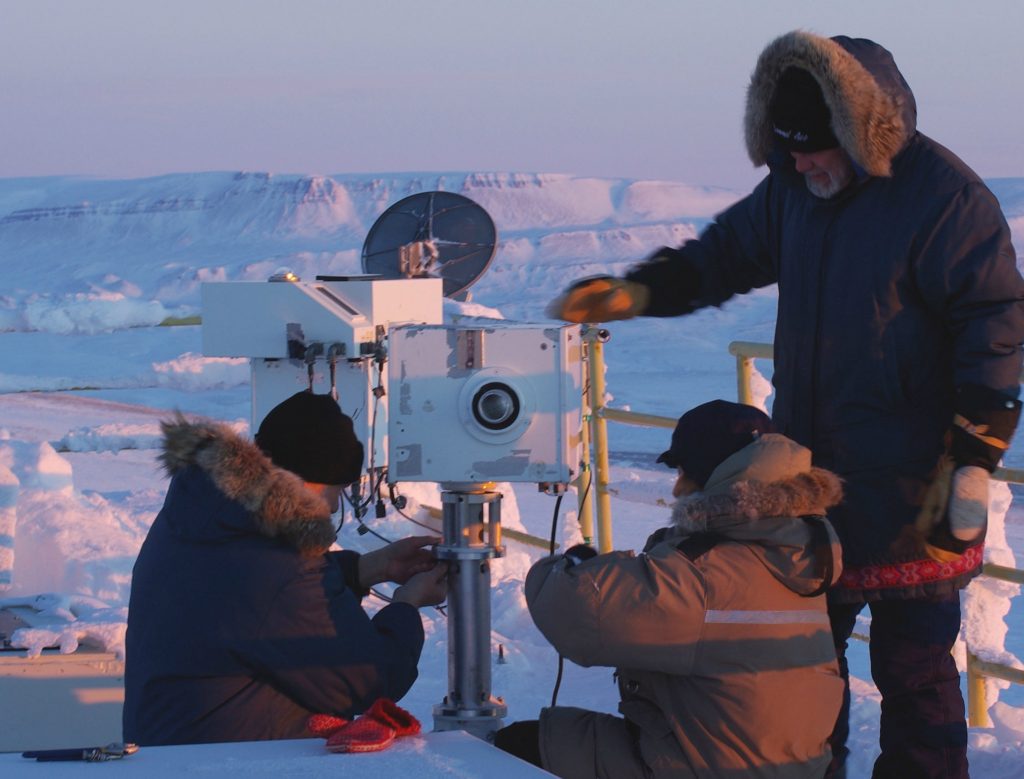 That means another loss of scientific capacity in the atmospheric science community and in the climate change community, Duck said.
"The two stations at Alert and Eureka are the two furthest north stations of their kind in the world," Duck said. "They are really on the frontier of climate change and they are also on the frontier of ozone depletion as well."
Any serious look at the Arctic is going to require information from those two stations, Duck said.
"To have either of them scaled back at any time is a real significant blow to our ability to understand climate change and ozone depletion," Duck said.
Even if the government comes up with funding for these two projects it needs to stop "lurching from crisis to crisis," Duck said.
"It is extremely damaging to the scientific enterprise," Duck said. "What it means is that our best scientists are consumed constantly with the task of trying to make sure they can continue to support their projects, rather than actually doing work on those projects, rather than actually collecting data our scientists are constantly trying to advocate for the need for funding."
This means that Canadian scientists aren't generating the kind of information that policy makers need to make good decisions, Duck said.
"I really think science is the foundation for good government, it's the foundation for evidence-based decision-making," Duck said. "And when we're not creating the opportunity for scientists to do their thing, bad decisions are inevitably going to be the result."
With files from Emily Chung of CBC News
Related stories from around the North: