Talvivaara mine in east Finland to resume operations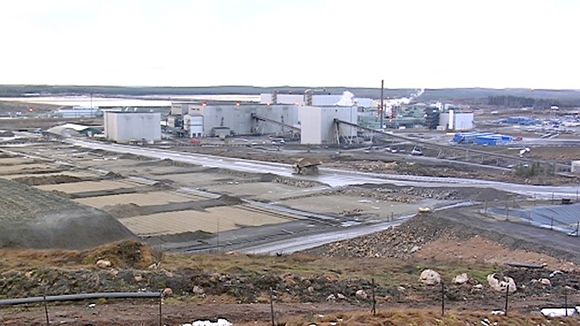 The Talvivaara mine in east Finland has been granted permission to discharge almost 2 million cubic metres of waste water.
The Kainuu Centre for Economic Development, Transport and the Environment (Kainuu Ely-keskus) granted permission on Tuesday for the mining company to discharge the treated waste water.
The monitoring authority's permit allows Talvivaara to discharge 1.8 million cubic metres of neutralised waste water, evenly distributed into both the Vuoksi and Oulujoki waterways.
The mine was originally seeking permission to release almost 4 million cubic metres of waste water– a plan that met with staunch opposition from local environmental officials.
Talvivaara today announced the new agreement, claiming that alongside the existing environmental permit for the release of 1.3 million cubic metres, the decision will enable the company to continue its operations. This includes the recommencement of ore production in July 2013. However, the company has indicated that it will continue to push for permission to release a larger volume of waste water.
Environmental officials say that the release of large volumes, such as that originally requested by Talvivaara, could create the risk of substantial water contamination. There are calls for mandatory testing of sulphate and metal content and pH values.
The mine will commence the neutralisation and discharge of water from the site immediately, in accordance with the ELY Centre's decision, but operations can be halted if Talvivaara exceeds the discharge limits imposed by the permit.
Related Link:
Environmental watchdogs reject waste water plan at Finnish mine, Yle News
For more stories from Yle News, click here