Huge payout for managers of troubled mine in North Sweden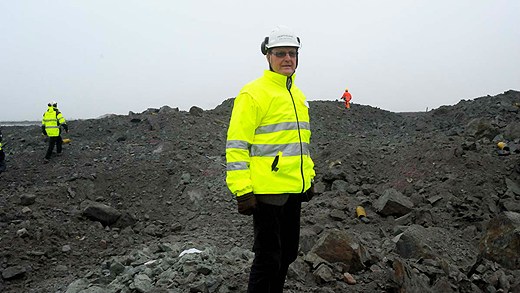 A major mine in northern Sweden which is owned by Canadian Northland Resources has been operating at a loss since its inception. Yet the Canadian firm's five-strong management team has taken out over SEK 45 million in compensations between 2009 and 2011.
The sums are listed in a document that was sent to Canada's Financial Supervisory Authority.
In addition to salaries and pensions the SEK 45 million payout included an options-based reward, reported the Aftonbladet tabloid.
CEO Karl-Axel Waplan has received at least SEK 14 million.
The Pajala iron ore mine is under threat because Northland Resources has not managed to secure enough investment.
The local municipality had said that the new mine means "a new era" for Pajala, since it is expected to create many new jobs.
Northland Resources is currently chasing new investors. There is a big risk that small investors will not recoup their money. The share has dropped over 90 percent of its value since the IPO.
For more stories from Radio Sweden, click here