Finnish MPs at loggerheads over EU plan to raise carbon prices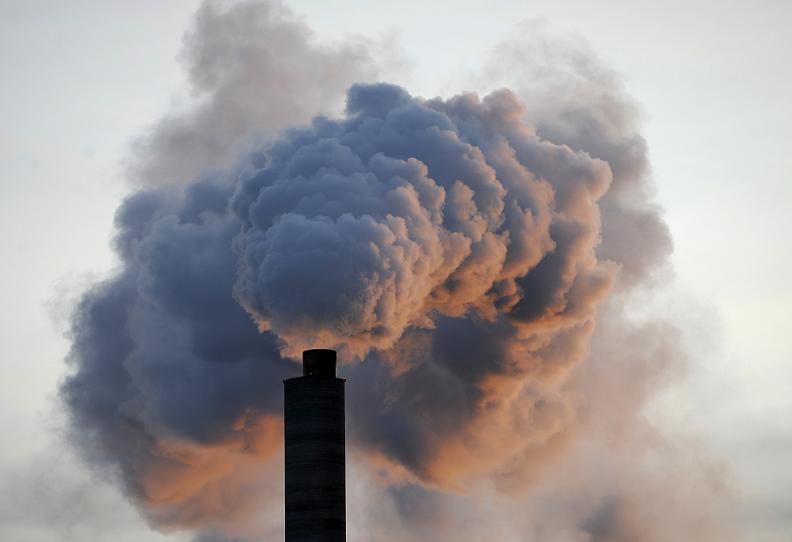 The European Commission is calling for changes in the carbon emissions trading scheme (EU ETS) that would bump up the carbon price from its current record low.
Supporters of the proposal say that higher prices would cut emissions, whereas its opponents fear that industry would suffer from elevated electricity costs.
The EU emissions trading scheme forces large-scale industries like steel mills and coal plants to purchase carbon credits on the market.
The scheme is part of efforts to cap the production of climate-warming greenhouse gases and is designed to encourage industry to invest in energy efficient and low emission fuels.
Finnish MPs at both extremes
In autumn last year, the commission unveiled a plan to withdraw 900 million tonnes of carbon dioxide allowances from the market. It was claimed that this would alleviate a surplus in credits and make the market more robust.
Greens Party and European Free Alliance Group representative Satu Hassi supports the Commission's proposal.
"Climate change is really a great danger to humanity," Hassi said in a telephone interview. She added that Europe should set an example in greenhouse gas reductions and that it would irresponsible if a situation arose in which Europe no longer had control over the reduction of emissions through the carbon market.
Centre-right European People's Party (EPP) and National Coalition Party representative, Eija-Riitta Korhola, says the proposal would bring addition distress to industries already suffering from the recession.
"In the long run it is not advisable to create an emissions trading scheme which gives the impression that politicians can meddle with the mechanisms of the market," she claims, adding that the proposal would cause a climate of insecurity in Europe.
"It is the wrong signal at a time when we need to fuel growth," Korhola told Yle. She is concerned that a rise in electricity costs, combined with the increasingly attractive prices of shale gas from the US could weaken competitive position of the EU.
Furious lobbying
Industry is also dividing into two camps – those in favour of tightening emissions and those against.
Many large energy providers, such as Shell, EO and Finnish company Fortum are siding with the commission. Many zero-emissions power plants, such as those owned by Fortum, would gain a competitive advantage from a high carbon price.
Lobbyists on both sides are under pressure as the proposed amendment will be decided on at the European Parliament's plenary session in April.
Related items:
Environment Minister: Lead role for Finland in emissions reduction , Yle News
NGOs criticize Doha conference and Finland's climate policy, Yle News
IPCC chair lauds Finnish clean technology, Yle News
VTT foresees low-carbon Finland within four decades, Yle News
For more stories from Yle News, click here