Elk collisions derailing train traffic in Sweden's North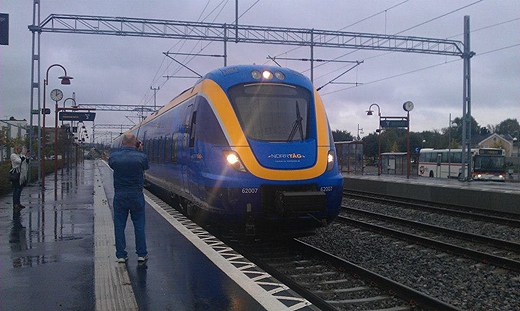 Train passengers in northern Sweden are facing new problems, as the new trains in the area are not built to cope with collisions with elks, a common occurrence in the north.
Train traffic between the cities of Luleå and Umeå has already been cancelled for months as ice has built up on the trains, causing them to break down.
Now the company running train services in the north of the country says they are facing a new problem.
The fronts of the trains are so fragile they can crack on collision with the local wildlife, meaning they have to be taken out of service.
One of the board members of Norrtåg, Kenneth Backgård, told Swedish Television:
"I don't know how the manufacturers have been thinking. It seems they think we only have to deal with mosquitos and bunnies running round the train tracks, but we also have reindeer and elks, and it's self-evident that the trains should be able to cope with them without totally breaking down", he said.
For more stories from Radio Sweden, click here