Baffinland headed back to Nunavut regulators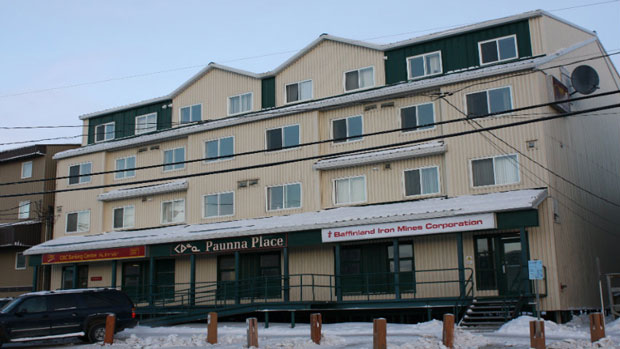 Baffinland Iron Mines will go back before regulators in Canada's eastern Arctic Nunavut territory with its Mary River project.
The federal government has decided the terms and conditions of Baffinland's project certificate should be reconsidered because the company changed its plans for the massive Mary River development in Nunavut.
The iron-ore mine was approved by regulators late last year. But within weeks, Baffinland altered its plans.
The company now proposes to use a tote road to haul iron ore from the mine to Milne Inlet until a railway can be built to Steensby Inlet.
The Milne Inlet plans weren't part of the environmental review which wrapped up last year.
The Nunavut Impact Review Board (NIRB) proposed that the project certificate be re-opened, and the federal Northern Development minister, Bernard Valcourt, has agreed.
Valcourt said in a letter to the NIRB that the scale and nature of the Milne Inlet plan warrants a reconsideration.
Greg Missal, Baffinland's Vice President of Corporate Affairs, said the Minister's decision was welcome.
"I think everyone acknowledges that the project certificate had to be re-opened in order to include the Early Revenue Phase work. We expected that to be needed. We obviously have been working very closely with the Nunavut Impact Review Board, to understand what their requirements are, and what the process will be," Missal said.
The NIRB has said it will request a detailed addendum to the company's original Environmental Impact Statement. That would then be subject to technical reviews, public sessions, community roundtables, and a final hearing. The NIRB will then recommend changes to the terms and conditions of the project certifcate.
It is not clear how long that will take, but Minister Valcourt is urging an "expeditious" review process.
Baffinland expects to submit its new plans to the NIRB by the end of June.
Related Links:
Nunavummiut surprised at change in Baffinland plans, CBC News
Baffinland's proposed iron ore mine at Mary River, CBC News
For more northern stories from CBC News, click here