Baltic ice buildup breaks records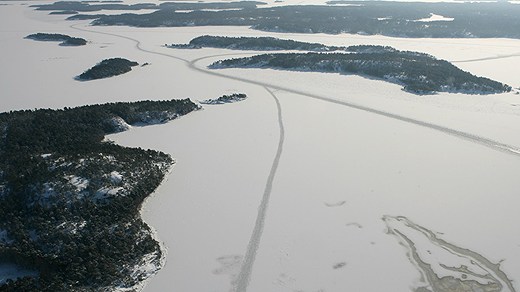 Never before has so much ice built up so late in the year on the Baltic Sea and Gulf of Bothnia between Sweden and Finland since records began 50 years ago, reports Swedish news agency TT.
"We have never seen anything like this since we started taking measurements in the 60s," says icebreaking manager Ulf Gulldne, to the Swedish newspaper Örnsköldsviks Allehanda.
A stubborn area of high pressure camped over Scandinavia has contributed to freezing temperatures late in the winter and to the new record.
On 29 March, 176,000 square kilometers of the Baltic were covered by ice. The previous record was in 2008, when 49,000 square kilometers of ice were recorded on the sea as late as 25 March.
Half of the Gulf of Bothnia, including the central and northern parts, is also ice-covered. And the further north you get, the thicker the ice gets, making it difficult for ships to navigate. Five ice breakers are working on the sea. They helped clear the way for 465 ships last week, a weekly record this winter.
But there is still ice cover even as far south as the Stockholm archipelago and half of Lake Vänern is still covered in ice.
"We're talking about unusually cold weather, normally the ice has already begun to melt," says Torbjörn Grafström, at the Swedish Meteorological Institute.
Meteorologists expect the ice to completely melt by the end of May.
For more stories from Radio Sweden, click here