Finnish company wants permit to discharge waste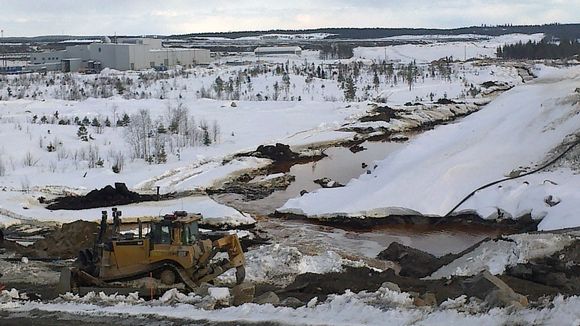 The Talvivaara mining company in Finland has asked for permission to discharge an extra 820,000 cubic metres of waste water, on top of the 1.8 million cubic metres for which it already has permits.
Talvivaara has applied to the Kainuu Centre for Economic Development, Transport and the Environment (ELY Centre) for a permit to release an extra 620,000 cubic metres of treated waste water into water systems to the south, and 200,000 cubic metres into water systems to the north of the mine.
Water released to the south usually comes from the gypsum pond that has suffered two leaks since last November.
The company can begin discharging the water before a decision from the ELY centre, but the centre can in turn stop those actions before it has made a final decision.
Related Link:
Beleaguered Talvivaara opens its doors, Yle News