Finnish mine not releasing technical report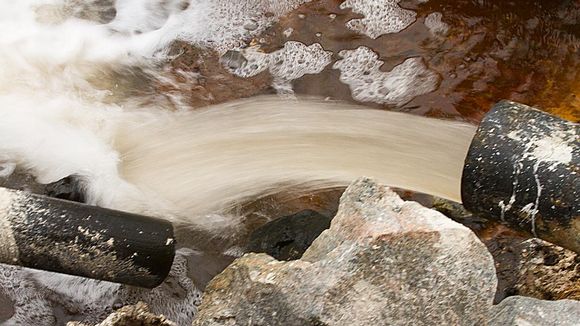 Finnish nickel mining company Talvivaara commissioned a report from the Technical Research Centre of Finland VTT on a gypsum pond leak that occurred last autumn. However the company has not published the findings, nor has it delivered the report to local authorities to renew its environmental permit.
The mining company Talvivaara has not publicised a report on last November's gypsum pond leak at its nickel mine in Sotkamo, eastern Finland. The company had commissioned a technical report from VTT, the Technical Research Centre of Finland, but has not shared the findings.
Chief executive Pekka Perä indicated that the report had been completed but that the company did not want to release it.
"We will come out with the report at some point during the spring," he told Yle on the in-depth news programme Suora Linja.
Perä denied that the report contained any information that should be covered up.
"I don't believe that there would be anything like that. I won't comment on the contents of the report, but I don't see anything like that in it," Perä insisted.
The mining chief also remained mum on why the report had not yet been handed over to regional authorities. On Monday VTT confirmed to the magazine Nature of Finland (Suomen-luonto) that it had completed the study and passed it on to Talvivaara.
Regional authorities still awaiting report
Talvivaara has still not completed renewal of its environmental operation license. The Regional State Administrative Agency of northern Finland is responsible for permit matters and would welcome the opportunity to examine the VTT report before making a decision on renewing the Talvivaara license. However the Agency still has not got its hands on the elusive report.
Environmental counselor Sami Koivula said that regional officials have not yet directly requested the document from Talvivaara, however he said this would happen at some point.  If Talvivaara does not deliver the report to the local administrative authority a decision to renew the company's environmental license will be made without it.
"This single report is not a prerequisite for a permit decision. At the same time the Safety Investigation Authority is doing its own job. The information about the leak in their report will also be available," Koivula noted.
He speculated however that the Authority's report would only be available in November and that the permit timetable would not allow the regional administrative agency to wait for it.
Related Link:
Leak plugged at Finnish mine, Yle News