Icebreaker stuck in Finnish canal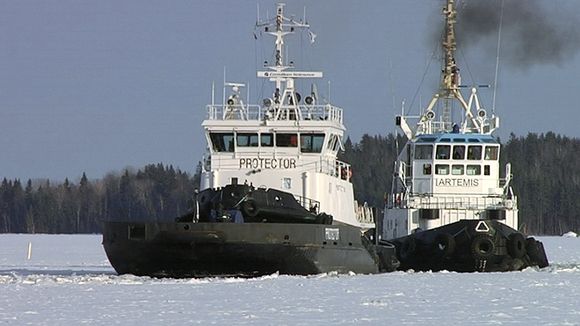 The Saimaa canal, which connects eastern Finland to the Russian town of Vyborg, remains closed thanks to unusually thick ice cover. The canal is currently topped with than half a metre of strong ice, causing one icebreaker to get stuck when it tried to clear the waterway on Wednesday.
The vessel, named 'Protector', began clearing the ice on Wednesday. The intention was to have it clear all the way to Savonlinna by Thursday, but things are now several days behind schedule.
Jukka Väisänen of the Transport Agency said that the problem was not so much the thickness of the ice, which was expected, but its strength. On Friday morning the vessel was stuck in Joutseno, halfway between Lappeenranta and Imatra.