Yukon Electrical to test use of LNG in northern Canadian territory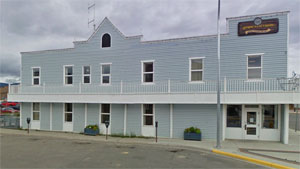 The Yukon Electrical Company will be first in this northwestern Canadian territory to experiment with liquefied natural gas.
The company has applied to the environmental assessment board to convert one of its diesel generators in the community of Watson Lake to run with natural gas.
If it works, spokesperson Jay Massey said the company plans to convert its six generators in Watson Lake.
"The first phase is a pilot project. We really want to ensure the generators will work and respond like we've been told they will. The target is to displace 1.9 million litres of diesel fuel with natural gas supplementing these generators," he said.
The conversion allows diesel generators to operate with a combination of diesel and natural gas, displacing about 50 per cent of the normal diesel consumption.
Yukon Electrical's parent company, ATCO, will construct and maintain the project. It is expected to start this fall.
The Yukon environmental review board is seeking views and information on the proposal.