Yup'ik fishermen trials resume in Alaska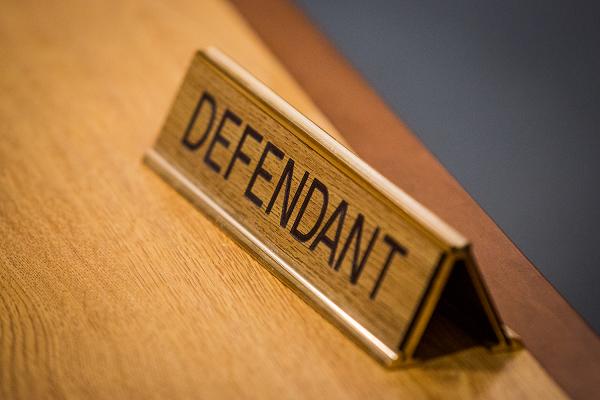 In a Bethel courtroom Monday, another wave of Yup'ik fisherman cited for breaking the law by fishing during a closure last summer are mounting a new defense. Unlike earlier groups of defendants, this cluster of 23 villagers from the Kuskokwim River is arguing the state failed to uphold a constitutionally protected religious and cultural right to fish.
At hearings last autumn, other defendants accused of the same crimes failed to convince a judge that they were somehow naïve of the rules. With so many ways to get information — by phone, fax, email and radio, and by looking at the Alaska Department of Fish and Game website — it took "reckless ignorance" to remain naïve about the day-to-day rules on the river, Magistrate Bruce Ward ruled.
The remaining defendants are trying a different approach this week.
"For Yup'ik people (fishing) is spiritually connected. When Yup'ik people are denied the ability to fish, it's something that Yup'ik families cry over. It's not like us being denied a steak," defense attorney James Davis said in his opening statements.
By "us," Davis was referring to what his first expert, an anthropologist and expert on Yup'ik and subsistence culture, called anyone subscribing to the "Gussuk system." The phrase meant in general the beliefs of the Western, Christian, Euro-American worldview. The word Gussuk is the English version of a term that means "Caucasian" in Yup'ik. That division between cultural systems of understanding, Davis argued, set the stage for last summer's civil disobedience.
"We have spiritual beliefs colliding with regulatory beliefs," Fairbanks-based anthropologist Dr. Chase Hensley would tell the court later in the day.
The summer standoff
In June 2012, a standoff unfolded in Western Alaska as Native fishermen who depend on salmon revolted over river closures. On one side, state scientists were trying to manage a dismal king salmon run on the Kuskokwim River for all Alaskans. On the other stood villagers who believed their right to feed their families, just as they've done for centuries, trumped the state's closure.
Some villagers ignored the second of two back-to-back closures of the Kuskokwim. They took to their boats and went fishing. That prompted Alaska State Troopers to descend on the river to seize dozens of nets and more than 1,000 pounds of fish. In the end, the state charged 61 fishermen with defying the closure.
In recent years, the families of Alaska's western river corridors have dealt with dwindling king salmon runs. Fewer fish in the river means fewer fish for families, and the mission of the state's fishery managers is to make sure fish come back year after year. When king salmon runs are so poor, as happened last year across much of Alaska, getting fish to their spawning grounds takes priority over putting fish on the table.
In the prior trials, getting at the truth of what happened was simple: Did the men fish, or not, during a closed period? But the "why" behind the decision to fish is a more-complicated question, one in which civil disobedience, hunger and cultural preservation are intertwined, tangled with state laws, river management and divided emotions.
The 'staff of life'
Davis said his expert, anthropologist Dr. Chase Hensel of Fairbanks, and other witnesses will show that the state was obligated to try other solutions first to conserve the king run. Cutting off Yup'ik villagers who rely on the large salmon for food each year should, he contends, be the last option.
"You need to do everything in your power before you infringe on people's spiritual beliefs. That didn't happen here," Davis told Magistrate Bruce Ward, who is presiding over the cases.
Davis contends the state has but did not invoke systems in place to restrict use by some, by not all, users. The framework allows for allocation by giving first priority to those who have relied on the resource longest.
In the state's opening remarks, Assistant Attorney General Laura Fox countered that "the state has an obligation to manage for sustained yield" on the Kuskokwim, a river in Northwest Alaska which boasts one of the "last, great, wild runs" of king salmon in the state.
Fox said the fisherman did have some opportunities to fish, but acknowledged it had to "impose very strict restrictions" to protect what she called a "very valuable renewable resource."
The value of king salmon doesn't appear to be an issue for either side. But how the salmon are valued – what they mean to Yup'ik people versus non-Yup'ik people – is contested.
For Yup'ik people, "It's really the staff of life," Hensel explained on the stand. Telling Yup'ik fisherman that king salmon are off limits is akin to telling someone from an Asian culture they can no longer eat rice, he said. There may be other food that can replace the relied on staple, but such alternatives are no substitute for the real thing.
When Yup'ik people are denied the opportunity to eat king salmon, they are left emotionally impoverished, Hensel said. Not only does the act of eating the fish literally nourish a person's body, but it also "conveys a certain rightness in the world," he said.
More than a numbers game
Hensel also explained Yup'ik cosmology: Fisherman believe animals, including fish, have spirits. If you act with morals and respect toward these fellow spirits, they will give themselves to you, but if you are reckless or immoral, the fish may avoid you.
For example, looking at fish merely in numbers — through sonar counts and test fisheries, as are customary in the Western system — misses the point, he said. During periods of poor fishing, villagers may not agree with the managers that the fish were really non-existent. Rather, the fish were withholding themselves, Hensel explained.
That worldview of interconnected reciprocity is the background against which fishermen are leading their lives, he said. It also makes many of them skeptical of the Western science used to manage the river system.
Hensel suggested that state biologists managing the fish runs treat the fish as though they have no souls, as animals that have "no more sense than rocks." That viewpoint, under Yup'ik beliefs, would be offensive. With this in mind, it's not surprising Yup'ik fisherman reached a breaking point, Hensel said.
"If somebody you don't trust tells you something you don't believe, it's hard to have a lot of faith in it," he said.
Hensel was referring to fish counts biologists have made along the river system. Maybe the biologists weren't finding fish because they didn't know where to look. Or maybe, because they aren't right with the spiritual ways of the Yup'ik worldview and the fish avoided them. Either way, he said he believed the fisherman had "the religious right to go out and test the waters for themselves" — something denied to them by 2012's severe restrictions.
Difficult to 'wrap your head around'
Davis and Hensel both acknowledged that identifying with the Yup'ik spiritual beliefs relating to the animal world, and in particular the role of king salmon, may be difficult for outsiders to comprehend.
He told stories about how seal hunters who believe they've caught the same seal year after year. By following a ritual of careful harvest and returning the bones to the water, it is believed the animal will be renewed, and come back to offer itself again.
He spoke of how similar rituals and beliefs apply to brown bears, muskrats, and other animals. Show them that they are desired, hunt morally, use the harvest well, and the animals will return. Violate the spirit-world's codes, and the animals will make themselves scarce.
It is, Hensel testified, distinctly different than beliefs surrounding the outings of say, western deer hunters, who may feel pride in taking their first deer but whose practices aren't tied to spirituality.
Hensel acknowledged it may be difficult for westerners to "wrap their head around" the concept of an active spirit world in which all living things are connected. "I have yet to meet a white guy who thought he could go out and catch the same deer twice," he said.
Hensel has spent many years living in the predominantly Yup'ik Bethel region, studying subsistence and how people talk about it.  "Hunting is a sacred activity," he said. "Fishing is a sacred activity."
The hearing continues Tuesday.
Other witnesses for the defense include a former state of Alaska subsistence director and a Yup'ik elder. The outcome over the issue of whether the state violated the rights of the fishermen will affect the remaining 23 cases, each of which is being heard in a non-jury trial overseen by Magistrate Ward.
Contact Jill Burke at jill(at)alaskadispatch.com