Alaska's Denali National Park changes lottery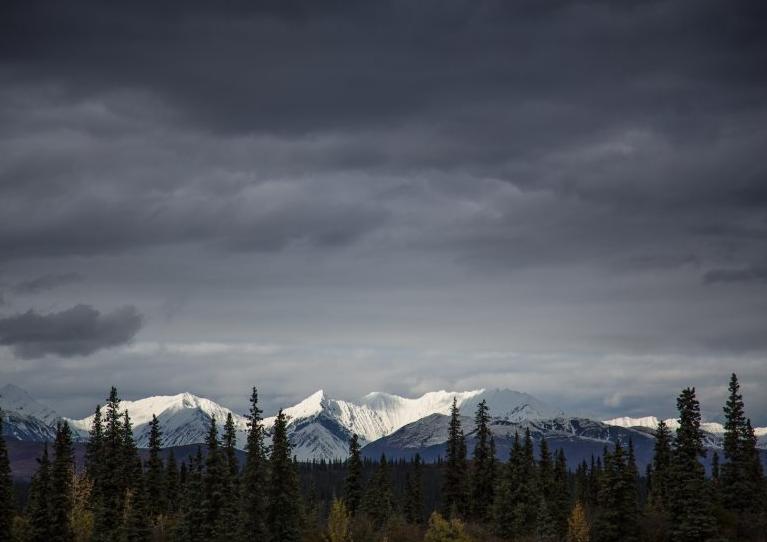 Every fall, Denali National Park opens its park road to the lucky winners of its road lottery during four days at the end of the summer season. Planning on entering the lottery? Here are some changes to the process that you should know.
From Sept. 13–16, up to 400 vehicles a day are permitted to enter the park and navigate the 92-mile road at their own pace. Private vehicles are not allowed to travel the park road during the rest of the season, making the journey a one-of-a-kind experience.
This year a few changes will affect the application process: First, the lottery is opening earlier, starting May 1 and running through June 30. This is an interim year; next year the park will accept applications only during the month of May. Second, the park will no longer accept mail-in applications. People can apply online or by calling the information line.
The changes are due to updates to the park's databases. "We switched to a new accounting system," said National Parks spokeswoman Kris Fister, and having the applications in earlier will help them to juggle the financial logistics of the lottery. For lottery entrants, "it's really not adverse to find out (if they've won) earlier," she said.
The park is also switching to online and call-in only due to government guidelines that seek to deal less with cash collecting in the field. Fister doesn't think this will affect many people; only 800 of the nearly 10,000 applicants last year were mailed in.
Fister expects around 10,000 lottery entries again this year. Last year, around 89 percent of those applications came from Alaskans, but anyone can enter. However, Fister cautions folks visiting Alaska not to plan their travels around the road lottery, as you never know whether the road will be closed due to weather conditions. Early snowfall is always a possiblity.
The lottery costs $10 to enter, and winners pay an additional $25 road lottery fee. The collected money goes toward "people management" during the road-lottery weekend, Fister said, when a far higher volume of vehicles descend upon the park road than during the regular season.
Denali National Park is home to North America's tallest peak, Mount McKinley, which towers over other peaks in the Alaska Range at 20,320 feet. The 6-million-acre park is known for its wildlife viewing and breathtaking scenery.
The park will open for the summer in mid-May, and road crews are clearing the road of snow. "It's just been cold," Fister said, a sentiment that has been echoed across Alaska this spring.
Contact Laurel Andrews at laurel(at)alaskadispatch.com