Mine cleanup costs could grow, Canada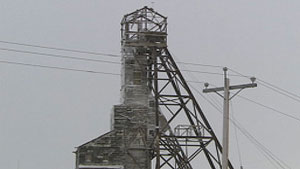 The federal government has confirmed that the Giant Mine cleanup in Yellowknife will cost Canadian taxpayers close to a billion dollars, but it says that number could still change.
Documents obtained through an Access to Information request revealed the full cost of the cleanup was double what officials had been saying.
"Our best estimate right now is about $900 million. But like I said, I certainly wouldn't want to speculate in terms of what a final bill will be at the end of the day," said Joanna Ankersmit, the director of the northern contaminated sites program at the Department of Aboriginal Affairs and Northern Development.
Ankersmit said the department still considers the cost of the work covered under the environmental assessment to be $449 million, which she cited during public hearings on the proposed cleanup plan last fall.
She said the price may increase depending on the cost of fuel and the materials required. The design of the pipes, which will keep the underground arsenic trioxide frozen, could also affect cost estimates.
"There are a number of factors that are unique in this project. So estimating their costs as we learn more, we're able to refine those costs."
Ankersmit said it could be years before Aboriginal Affairs know the full cost of the cleanup. She said the estimate for maintaining the site after the arsenic is frozen and the surface area is cleaned up is still about $2 million a year, forever.
Related Links: