EU court dismisses Inuit bid to overturn seal product ban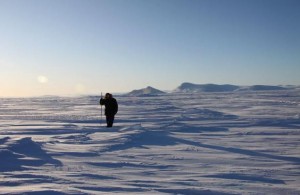 A European Union court has dismissed a Canadian application that sought to overturn a ban on seal products.
The General Court of the EU rejected the claim from Inuit Tapiriit Kanatami, an organization that represents Canada's Inuit, and other groups that had wanted to overturn a ban that devastated much of the consumer demand for clothes and other products.
ITK and the Fur Institute of Canada had argued that the ban was effectively preventing seal products from any source from entering the EU, even though Inuit were to be exempt from the ban.
But the EU judges did not agree with the plea.
"The General Court confirms that the objective of the basic regulation, which is the improvement of the conditions of functioning of the internal market, taking into account the protection of animal welfare, cannot be satisfactorily achieved by action undertaken only in the member states and requires action at EU level," the court said in a written statement filed in Luxembourg.
Related Links:
Petition circulates against EU status at Arctic Council, Eye on the Arctic