As bills come in for Yellowknife's wildfire response, city needs help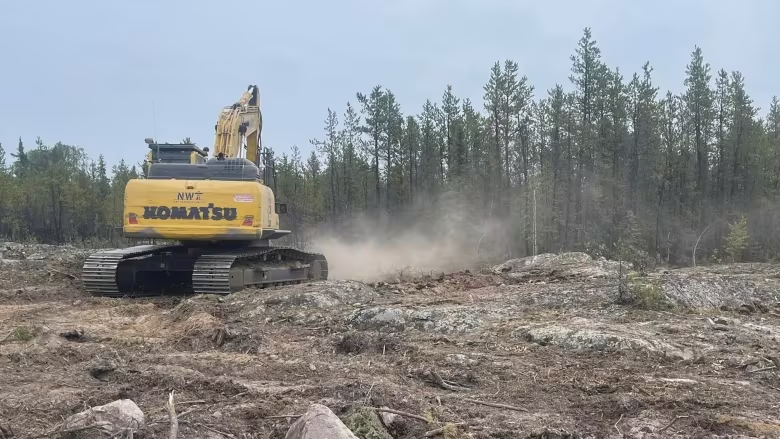 City looking to hire help to deal with 'high volume of complex invoices'
It was a massive effort, involving city and territorial workers, the military, and an army of local contractors and heavy-equipment operators.
Now, the bills are coming in for the work done this summer to protect Yellowknife from an encroaching wildfire — and the city is looking for more help, this time to do the accounting.
A tender is out this week for the city to hire more help with financial services, connected to the wildfire response.
The "extensive defensive work" to protect the city was done collaboratively with many agencies, the tender document reads.
"This work necessitated substantial expenditures, and the City is now receiving a high volume of complex invoices that must be reviewed," it states.
Relief funding
The tender says those expenses should be paid in a timely manner, and tracked so the city can apply for relief funding from other levels of government.
When the city declared a state of emergency last month, many local contractors were soon busy helping to build a massive fire break and control line flanking the city.
City council this week also elected to tender another contract, to conduct an "after action assessment" on the North Slave complex wildfires and evacuations. That work would look at what was expected to happen, what actually happened, what went well and why and what can be improved upon.
Related stories from around the North: 
Canada: Severe wildfires will have long-lasting impact on N.W.T.'s boreal forest, CBC News
Norway: Smoke from Canadian wildfires forecast to reach Norway, The Associated Press
Russia: New NOAA report finds vast Siberian wildfires linked to Arctic warming, The Associated Press
United States: Wildfires in Anchorage? Climate change sparks disaster fears, The Associated Press