Greenland urged to work with Arctic Council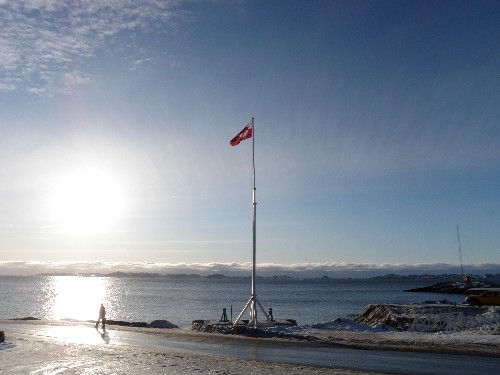 Leona Aglukkaq, Canada's chair of the Arctic Council,  is urging Denmark to settle a dispute over Greenland's role at the Arctic Council.
Greenland's Premier Aleqa Hammond boycotted this week's Arctic Council meeting in Sweden.
The Greenland government is not happy that it's represented by Denmark, at the Council table.
"Greenland is part of Denmark, so I stated that this is a domestic issue that the foreign affairs minister for Denmark will need to address," Aglukkaq said.  "You know, it's very important to have the Greenland input into the discussion at the Arctic Council."
Denmark is one of 8 nations that make up the Arctic Council. Greenland is considered an autonomous Danish territory. In 2008, Greenland voted in favour of self-rule meaning it's recognized by Denmark as a nation and people have more control over their natural resources.
But Denmark maintains responsibility for sectors such as Defence and Foreign Affairs.
Related Links:
Greenland premier faces big backlash at home for Arctic Council boycott, Nunatsiaq News