Caribou numbers plummet in Baffin Island, Nunavut: survey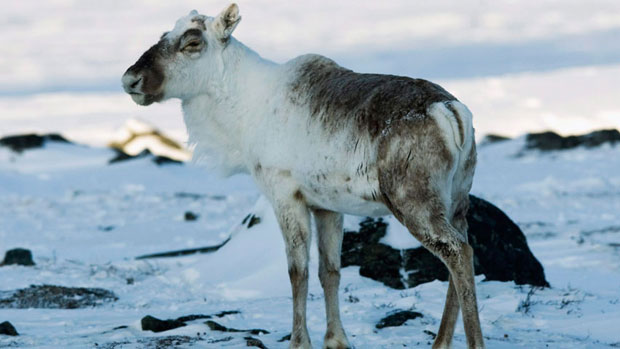 New results from a caribou survey on south Baffin Island confirm what many have been saying: the animals have largely disappeared from the region.
The data suggest the population may have declined by more than 95 per cent in the last two decades.
Researchers estimate the entire South Baffin population to now be at around 1,000 to 2,000 animals.
Estimates from the early 1990s ranged from about 60,000 to 180,000, but this new survey is the first comprehensive count of the animals.
Nunavut environment minister James Arreak presented the results Thursday in the legislative assembly.
"We will take lessons learned from other areas, along with science and Inuit knowledge about managing wildlife in times of scarcity, to find a positive way forward to conserve these caribou," he said in Inuktitut.
The aerial survey was done a year ago. It's the first half of a larger project to count the entire Baffin Island caribou population.
Biologists were planning to continue the work this spring on north Baffin Island, but that's been deferred until at least next year.