Food subsidy board says program working for Canada's North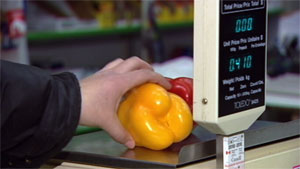 The chair of Canada's Nutrition North Advisory Board says the food subsidy program is having a positive impact on northerners.
Wilf Wilcox of Cambridge Bay, a community in Canada's eastern Arctic territory of Nunavut,  is the board's chair. He says Nutrition North has meant stores in Nunavut are selling more fresh food, at better prices.
The program gives retailers subsidies, which are meant to be passed on to the consumer. Wilcox said retailers are operating the program in good faith.
"I see nothing but good actions from them. We have to respect that there's certain confidentiality with freight rates and that type of thing and that those are checked off and verified at the administrative level," he said.
Earlier this month, Nunavut MLAs' (politicians) voted to request an audit of the program.
Wilcox says some of the MLAs' concerns about the program may "hold water", but he says the board is doing its job, and scrutinizing the program.
The Nutrition North Advisory Board released its first report this month. It outlines the board's work during the first year of the program.
It shows the board had input on things such as the list of subsidized foods, personal food orders, and better communications.
Wilcox said the board also spent a lot of the first year getting to know the program.
He said the board is also looking into northern food production — greenhouses and cold box gardening could play a larger role in the North's future.
"You know there's potential there as good food for people to eat, but also, you know, the knowledge that can be imparted and stuff like that is pretty interesting."
Related Stories: